Diamond Platinumz ex-girlfriend Wema Sepetu left her fans in stitches and annoyed at the same time after she was spotted seeking Diamond's attention during her friend's birthday party.
The birthday girl, famously known as aunty Ezekiel, is a Tanzanian actress and had organized a high-class party that had most of Tanzania celebrities in attendance.
During the party, Wema was spotted severally trying to seek Diamond's attention. She would at one point dance vigorously before him and some other point start shouting to the photographers towards Diamond'd direction.
Wema was Diamond's girlfriend when he was rising to fame. They parted ways without having been blessed with a child unlike his other ex-girlfriends.
During the party, the fact that Diamond seemed to be ignoring her raised eyebrows as netizens flooded social media with mixed reactions.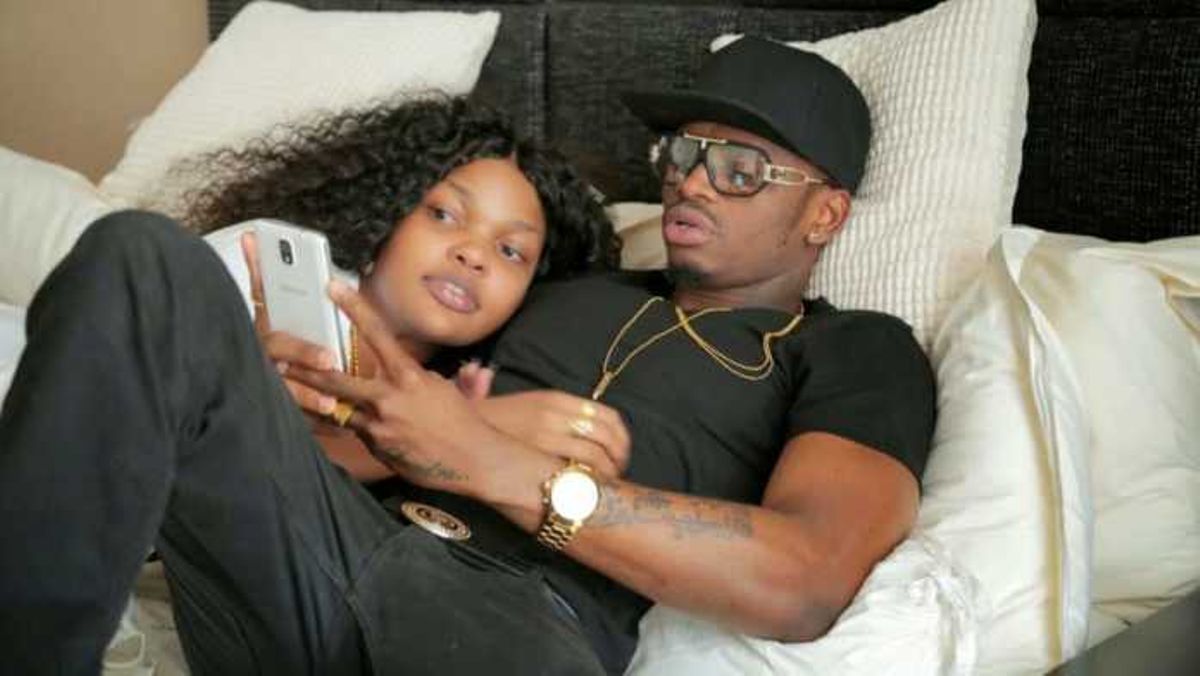 Wemaa anaonekanaa anajipendkzaa kwa mond Sana'a 😂😂wallah dunia hii visevirse
Madem wenyewe ndio hata aibu hawana wanatafuta attention
Ilatu hilo joto kwa ndugu zetu mabwana lilikua haliwafikii
Wema hana poz kabsa….
Kweri chibu kaondokea kabisa yuko kwa t😂😂😂
uyo wema mbona alikuwa kama anatak ukalbu wa lazim kwa my bro simba
Kuna Mtu anajichezesha hapo na anapiga makelele ili aangaliwe lakini Ndo kaliwa buyu tu🤣🤣
Kuna mtu anachez kwa nguvu Zaid y makili kili
Macho yangu yapo kule kwa wem🤣🤣😂😂
Naona wema anajichezesha chezesha
wema kamwon mond anacheza kam kalukwa na akil 😃😃😃😃
wema kama anakifaf vile anavochezesh kichw😅😅😅
😂😂😂 Yaaan wema jmn hana ata mvutooo jmn kichwa sasa kam mashetani yamempandaaa😂😂