Former Wasafi Artiste Harmonize has narrated how he was forced to sell some of his valuable items before leaving Wasafi.
Speaking during an interview with Clouds Media, Harmonize revealed that there was a certain amount he was expected to pay up before parting with the record label.
The singer mentioned that he was so broke at that time and this forced him to sell his personal items in order to settle the debt.
Although he managed to pay a large amount, Harmonize made it clear that there is still a pending amount owed.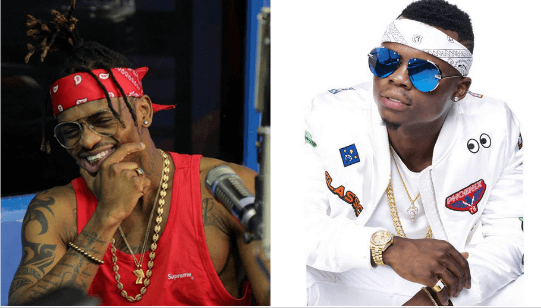 According to the singer, he did not quit from Diamond's record label with bad intention. He also emphasized that he followed all protocols required to terminate his contract before leaving.
"Kuikweli kule sijaondoka kwa ubaya, tumefuata sheria na taratibu za mkataba!
"Nilitakiwa kulipa million 500 na baadhi ya gharama, kiukweli ckuwa na pesa lakini nimeuza baadhi ya mali zangu ili nifanikiwe kulipa hiyo pesa na kwa asilimia kubwa nimelipa bado asilimia chache tu ili niweze kutumia kitu chochote kinachomuhusu Harmonize" he stated
Harmonize officially left the record label months ago and is believed to have started his own titled 'Konde Gang'.
Fans agree that he had outshined Diamond and he indeed deserves to invest in something of his own.
Apart from disagreeing with the management, there are speculations that things got personal especially after the Wasafi team failed to attend Harmonize's wedding ceremony.
From his recent interview, it is clear that Harmonize might have had disagreements with his former management.
Despite the fallout, Harmonize is still among the top East African musicians with an overwhelming number of followers.