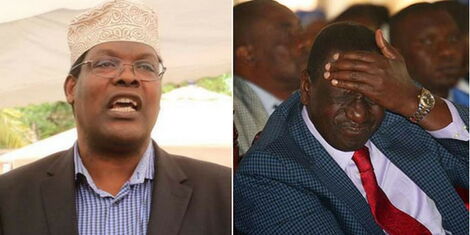 After a long week of 'breathing fire' and launching vicious attacks on former Prime Minister Raila Odinga and his family on social media, self-declared general, Miguna Miguna, has announced that he will be shifting his focus on DP William Ruto starting Wednesday, October 22, 2019.
Miguna, who is well known for his controversial Facebook and Twitter common attacks on President Uhuru Kenyatta and Raila, communicated on Tuesday morning that he will be feeding Kenyans with more controversial revelations touching on the second in command.
Although Miguna had kept Ruto's name at bay during his recent attacks on Uhuru and Odinga, his announcement that he will be exposing the son of Sugoi has kept the public wondering what has come of the lawyer, who had recently developed a soft spot for the DP.
On Wednesday, October 23, 2019, KRF's REVOLUTIONARY HAMMER drops HAAAAARD on the 3rd despot, William Samoei Ruto. See you on Wednesday. Viva!

All #DespotsMustFall pic.twitter.com/ips1cIBr77

— Dr. Miguna Miguna (@MigunaMiguna) October 22, 2019
Recently, the firebrand lawyer defended Ruto's visit to the family of the late Jonathan Moi at their official residence in Eldama Ravine, saying the DP was in order to visit the home since Jonathan's family was in Ravine and not Kabarak.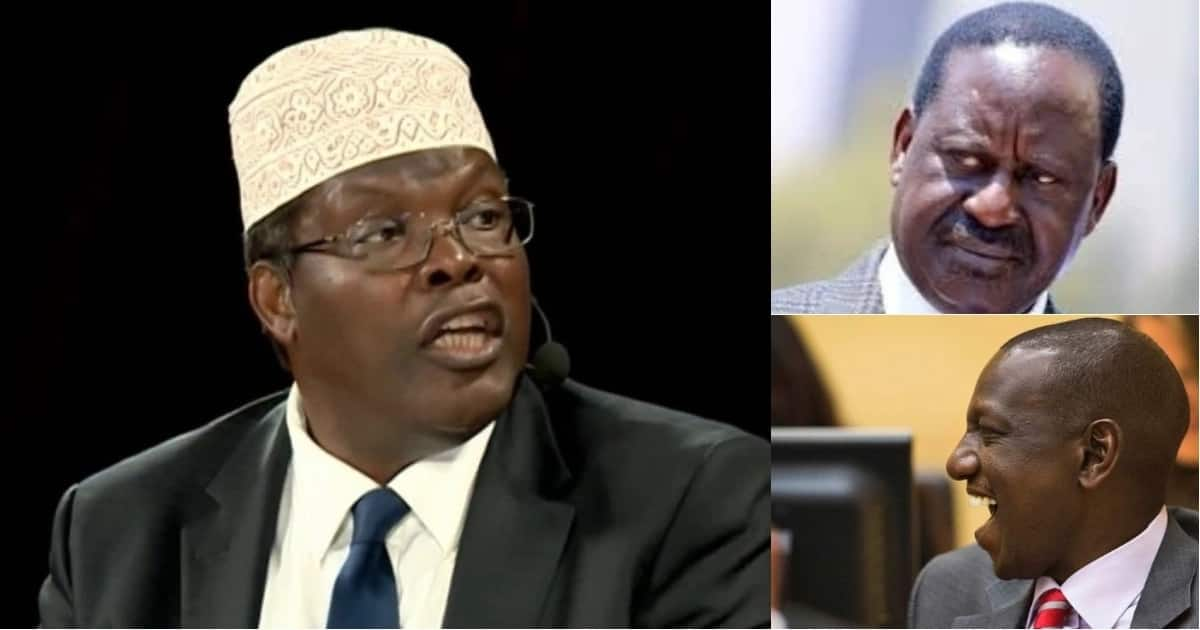 "Why should Ruto have gone to Kabarak to see Daniel Toroitich Moi when Jonathan Moi's immediate family are in Eldama Ravine?" exclaimed Miguna.
And as one indication of siding with the DP, Miguna fiercely defended Ruto again in June over the alleged assassination claims.
Commenting on the issue, Miguna slammed the DCI, terming the argument that Ruto must first record a statement for investigations to begin, as 'silly and primitive'.
Those who have to torture, exile or kill their opponents in order to remain in, or acquire, power are weak. Those supporting torture, exile or murder of people they disagree with are impotent beings who have been turned into beasts without conscience. #DespotsMustFall

— Dr. Miguna Miguna (@MigunaMiguna) October 22, 2019
Since his deportation to Canada after taking part in the controversial swearing-in of 'The People's President Raila Odinga', Miguna has been hitting hard on both President Uhuru and Odinga especially after the March 2018 handshake.
According to Miguna, the two had taken part in 'raping' the country's economy, as well as laying good breeding grounds for corruption menace, especially due to their sentimental attachments to the two families (Kenyatta and Odinga's).
Why You Need To Know Your BIOLOGICAL PARENTS

1. Because you have an absolute right to know.

2. To prevent in-breeding and INCEST, which cause serious GENETICAL and SOCIAL DISEASES.

3. Families built on lies create societies where DECEIT and CORRUPTION thrive.#DespotsMustFall

— Dr. Miguna Miguna (@MigunaMiguna) October 21, 2019
In his recent attacks, Miguna made some snide comments on the family of Odinga that drew varied reactions from a section of social media users.
In his wild claims, Miguna claimed that two of Ida Odinga's children were not sired by the former premier, listing names of people whom he purported to be their "real" fathers.
His revelations, however, flopped after a good number of social media users condemned the one time Raila's personal aid telling him that he had crossed the red line.