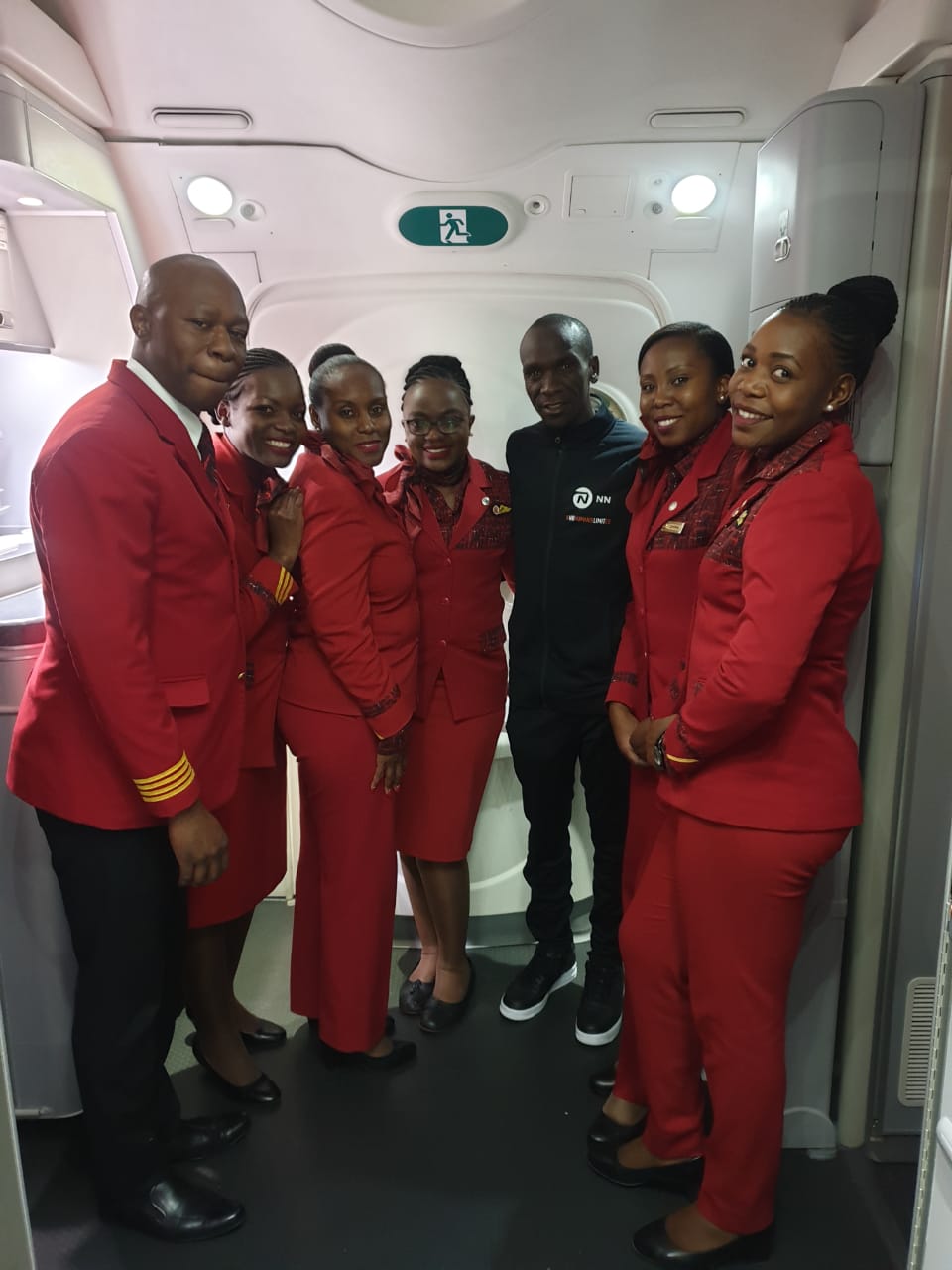 Mwanariadha wa Kenya, Eliud Kipchoge, ambaye aliandikisha historia huko Vienna ametua nchini.
Bingwa huyo wa Olimpiki aliandikisha rekodi ya saa 1:59:40 Jumamosi, Oktoba 12 na kuweka historia. Siku nne baadaye, amewasili nyumbani.
Kenya Airways, Jumatano asubuhi, imethibitisha kutua kwake huku ikielezea furaha ya kumbeba bingwa huyo.
"Ni heshima kubwa kumpeperusha Bingwa Eliud Kipchoge Nyumbani kutoka Amsterdam. Tunajuvunia!"
Honoured to fly our CHAMPION @eliudkipchoge home from Amsterdam. The Pride is so proud of you! #ChampionOnBoard #NoHumanIsLimited pic.twitter.com/Ln5xMlO7qB

— Kenya Airways (@KenyaAirways) October 16, 2019
Akizungumza baada ya kufanikiwa kwa kilomita 42, Kipchoge alionyesha furaha tele na hata hivyo alisisitiza kwamba wanariadha wanapaswa kujaribu kuivunja rekodi hiyo. Aliongezea kwamba hakuna mwanadamu aliye na mipaka kwa njia yoyote ile.
"Ninajihisi vizuri. Imechukua miaka 65 kwa mwanadamu kuweka  historia kwenye michezo baada ya Roger Bannister kuweka mnamo 1954, ilichukua nyingine 63 kabla sijaijaribu mnamo 2017 ingawa sikufanikiwa. Nilijaribu tena leo (baada ya miaka 65) na nikafanikiwa.