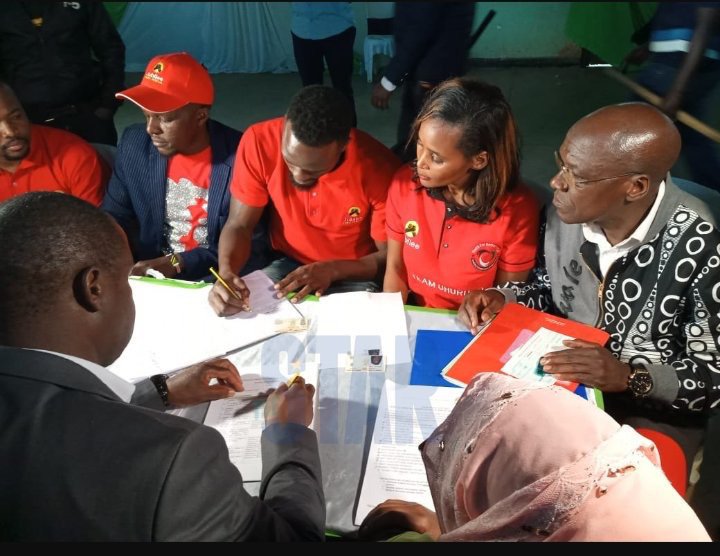 Good morning!
We are already in the middle of the week and it seems as though drama unfolds by the day.
If there was one word to describe recent events, it would be marigarous! We have seen star footballer MacDonald Mariga announced as a Jubilee prospect for Kibra MP – even after the party Secretary-general denied there were plans to field a candidate – then get in trouble for data breach when sending campaign messages and finally get the coveted ticket. One would think the drama ends there, but no, right in the middle of Mariga's campaign trail, IEBC drops the bombshell: the footballer's name is not in the voters' register! What are Mariga's options? We tell you more in this edition.
You might have to say goodbye to the soja manning your neighbourhood after the State ordered Security companies to comply with new licensing requirements. Companies which fail to meet the new requirements will be faced with closure, leading to massive job losses for security guards.
It is said you know your true friends when trouble comes. For Deputy President William Ruto, this statement has real meaning right now. A section of leaders in Central Kenya has vowed to maintain their support for the DP, despite what they term harassment from the State. The leaders have come out guns blazing after the dramatic arrest of Kiharu MP Ndindi Nyoro, which they say are tactics to force them to support Raila Odinga.
Read these, and other interesting stories here on Opera News.
Here are the stories making headlines:
Mariga Red Card: Returning officer defied Chebukati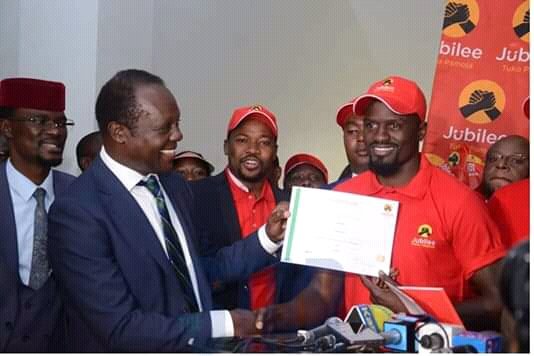 IEBC chairman Wafula Chebukati and his two commissioners ignored advice from their own legal team and ordered the returning officer in Kibra to clear Mariga.
Both the legal and ICT teams advised the commissioners that Mariga, who is being fronted by DP Willliam Ruto, should not be cleared because he had not been duly registered.
500,000 Security Officers to Lose Jobs in January
Private security firms that will not have complied with new licensing requirements by January 5, next year, will be shut, the State has said.
According to a gazette notice by Interior Cabinet Secretary Fred Matiang'i (pictured), security firms will have to hit the set deadline or face closure.
The firms employ 500,000 guards, jobs which could be lost if the companies do not comply with the State order.
Ruto's Mt Kenya Allies Remain Defiant After Nyoro Release
More than 50 MPs have accused the State of using the police to coerce them to withdraw their support for Deputy President William Ruto.
Speaking separately in Murang'a and at Parliament Buildings yesterday, the MPs declared they would not be intimidated by State machinations to force them to support opposition leader Raila Odinga.
Football star MacDonald Mariga has suffered huge setbacks in his quest to replace Ken Okoth as the next Kibra MP. As things stand, the former Inter midfielder will not vie after IEBC nullified his candidature. What advise would you give Mariga? Should he quit the race or appeal?