When they said that all publicity is good publicity, they nailed it. Whether you trend for the wrong reasons or good reasons never worry because it's all good. Ask Akothee and she will tell you how bad publicity earned her deals in Italy.
In many occasions, Singer Akothee leaves a mark during her performances with crazy dance moves and peculiar costumes. She is one woman who puts her heart in every performance, no matter how people try to demonize her costumes and dance moves.
Back in 2018, Akothee left tongues wagging out after stepping out wearing a tiny scanty bodysuit and threw her legs in the air showing off her cookie to the audience. That performance put Akothee on headlines and made her trend for all the wrong reasons in Kenya.
She repeated the same here in Kenya and  Ezekiel Mutua Condemned her for being a bad example to young girls who are aspiring to be artistes.
But did you know while Akothee was trending negatively here in Kenya and Africa, she was trending positively in Italy and she actually bagged more deals there?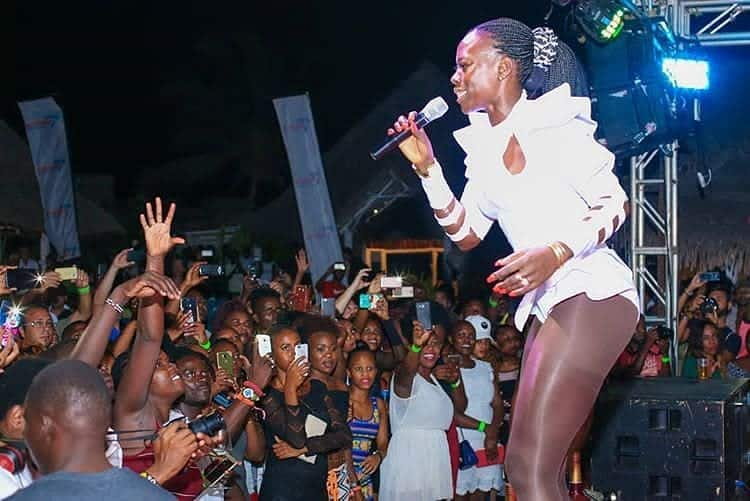 Taking to social media Akothee narrated how that performance opened doors for her. She went ahead thanking Ezekiel Mutua for trolling her saying that every online war she faced brought her blessing. Here is Akothee's testimony.
Stay around people who love you for you and lights your candle ! Roberto invited me for a show in his Hotel in papa Remo for the Valentine's . which to Kenyans they thought I was a disgrace , the show trended negatively locally , 🤣😂and trended positively internationally, Kenyans called me a disgrace but Italians called me MADONA OF KENYA !

The show trended positively in Italy and that changed the position of my pocket and a break through in my career, because of this show I will be performing exclusively for Italian dignitaries on the 7th September in Kilili baharini 😍everything was already paid for, and I have an invite for another exclusive show in MONACO 😍I am here to finalize the purchase of my new home in watamu , details dropping asap say my name 💪💪someone tell Mutua he was a blessing, I thought you should know that , if you ever fought for me online it has brought blessings 💪💪
Akothee wrote while sharing a photo of her white friend who had invited her to perform in that particular event.