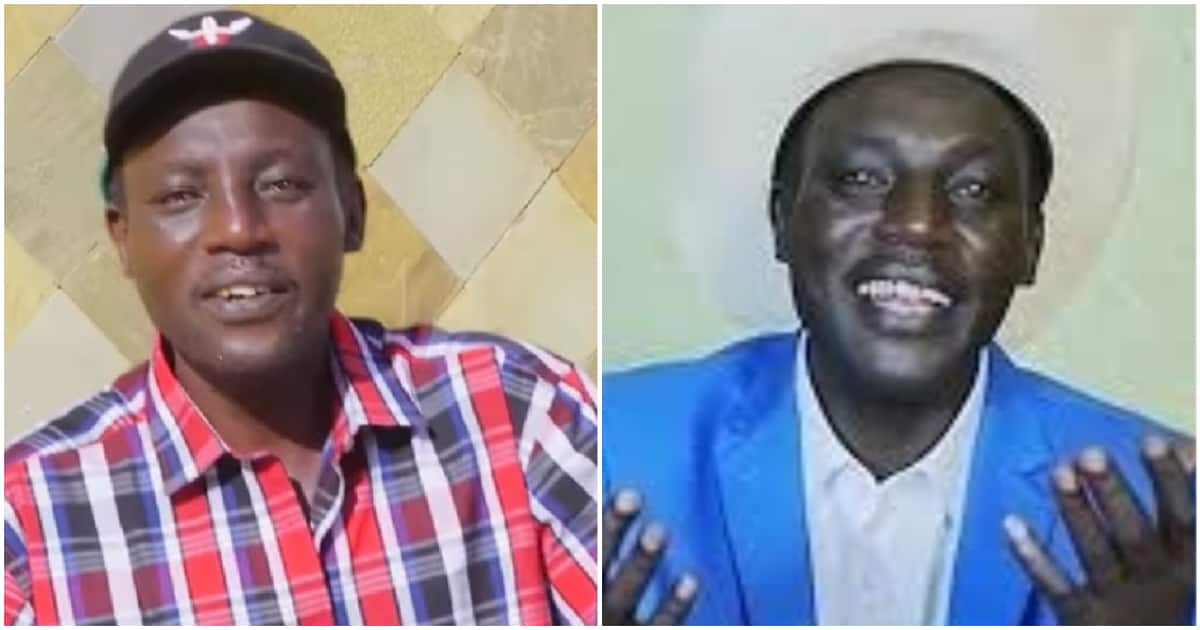 Kenyans have eulogized John De' Mathew using every vocabulary on earth based on his artistic view, but as his ardent supporter, I hold a different view, John or baba Shiku as popularly known was a modern Kikuyu prophet.
His songs were not just songs but they were full of prophecies that have already passed or they will come to pass.
The "Mwaka wa hiti" (the hyena's year) almost drained his career, he among Kamande Kioi and Muigai Njoroge had warned the community about the political catastrophe in 2007, after being put behind bars they would later be released under the condition to preach peace.
Before his demise, JD had another prophecy of 2022, in his song titled, Friend and My brother, he calls the Kikuyu community to embrace the handshake between Raila and Uhuru but still insists on holding on the 2013 agreement between Uhuru and Ruto.
His songs were widely known for having hidden cultural, political and social messages, like "Mene mene Tekeli" which meant "the end is near."
Apart from using his talent to caution the Kikuyu community against some leaders, he has used it to promote peace and enlighten the public against the consumption of illicit brew- which has claimed hundreds of youths in the community.
Gatundu South MP MP Moses Kuria in his eulogy said that Demathew and Muigai were only left prophet since the demise of Joseph Kamaru two years ago.
"I have always referred to him as a modern Kikuyu prophet- Munabii- alongside the late Joseph Kamaru and Muigai wa Njoroge. Koma thayu munabii Ithe wa Chiku. Huruka na araika ime-ini ria matu-ini. Tuthaithanire na utucungire muhera kuri Ngai wa Kirinyaga, Ngai wa Kiri Mbiruiru, Ngai wa Kiri Njahi na Ngai wa Mitamburuko ya Nyandarua. Thaai thathaiya Ngai Thaaaai," Kuria said.
The MP who has also been on the front line for the community welfare said that the death of the musician is a big blow to the community.
Former Kiambu governor Wiliam Kabogo has sent his condolence to the community and family noting that Demathew love for the community was commendable.
Governor Wa Iria, in his condolence message, said his administration will partner with DeMathew's family in funeral preparations.
He also urged musicians to uphold and continue supporting the Talented Musicians and Composers Sacco (Tamco) which DeMathew was the chairman until his death.
"They Agikuyu community has lost an artist who guided them and warned them on various issues. He also exemplified leadership skills following his chairmanship of the Tamco Sacco which was formed in January this year," he said.
In his condolence message, Uhuru described DeMathew as a gifted musician who not only used his talent to entertain but also mentored other upcoming Kenyan musicians.
"As a nation, we were privileged to have had such a brilliant artist who played a big role in promoting our African cultural heritage through his music. Indeed, we have lost an icon in the music industry. Matthew championed and played a big role in preserving our cultural heritage," the President said.