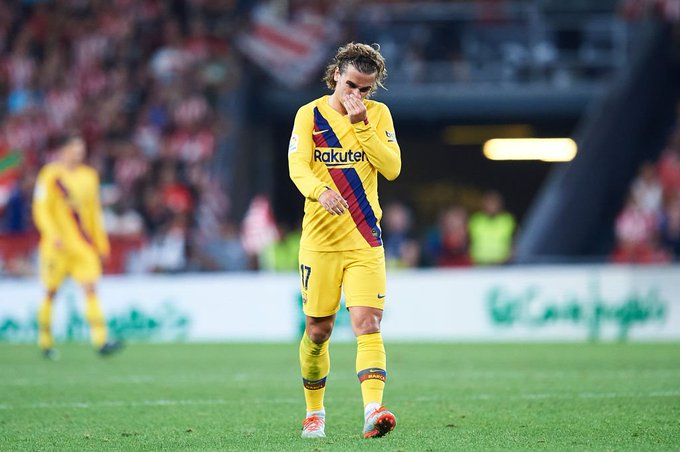 Barcelona fans criticized their new signing Antoine Griezmann for his poor showing in their La Liga opening campaign on Friday against Athletic Bilbao at San Mames.
Griezmann, who was signed for 120 million euro buyout clause from Atletico Madrid, failed to deliver what the Blaugrana fans expected in a match that was played without the captain, Lionel Messi.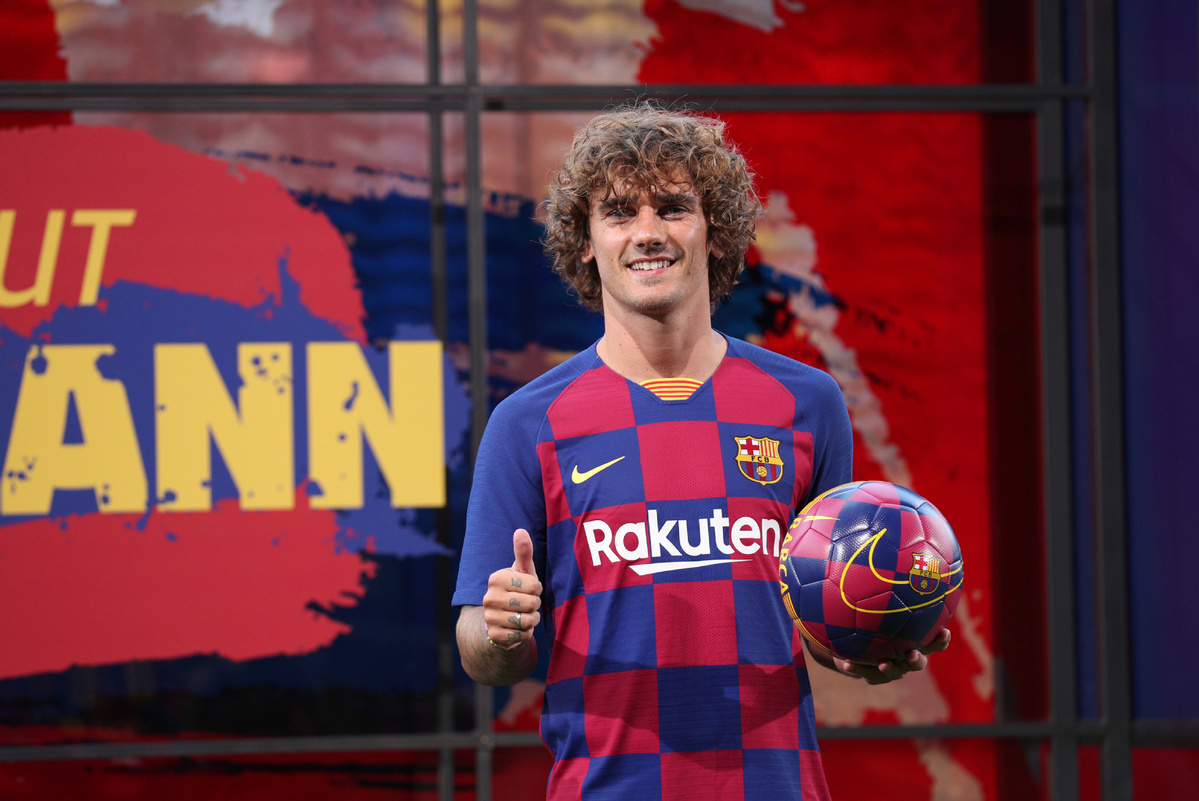 Messi was out after suffering a calf injury in training before his side's brief pre-season tour of the United States and had not yet returned to full training a day before his side visited Athletic.
A lacklustre Barcelona were downed 1-0 by Athletic, thanks to football veteran Aritz Aduriz (38) who smashed home a spectacular scissor-kick goal in the 89th-minute just after coming into the match.
In his interview after the match, Griezmann stated that: "We dominated the game but it cost us what it costs most in football. A goal. But we will improve."
His comments landed him in a polar state as Barcelona fans backlashed him for failing to take charge of the game. Below are some of their reactions;
Dominated a game ? Probably he meant atheltic

— #VALVERDEOUT (@VALVERDEOUT234) August 16, 2019
Dominated? I didn't see it

— Arina Ri (@_arishka_) August 16, 2019
Your n*gga from France needs to go

— clearENCORE (@clearENCORE) August 16, 2019
Which game did we dominate

— THE GREATEST (@Messi_less) August 17, 2019
Nigga u high? dominated in your head maybe.

— kavoh (@kavohS) August 16, 2019
Now I don't care. Enough is enough! Put Griezmann, Dembele, Valverde and all our reserves in the deal to bring back Neymar! #Valverdeout pic.twitter.com/8sAEdchFYr

— the_cisco.papi🇱🇷🇳🇬 (@harfiz01) August 17, 2019
Thoughts on Athletic Bilbao vs Barcelona #FCB:#Messi
– Griezmann was a spectator
– Dembele is a fraud
– Alba is becoming a liability
– Suarez injury not a blessing in disguise
– Rafinha impressed
– Not a bench worth winning the league
– WE ARE NOTHING WITHOUT MESSI pic.twitter.com/uBXzL6VOfq

— Hamza Gujjar (@hamzagujjar313) August 17, 2019
Atletico dumped their garbage on Barca's doorstep & got 120 mil in return🤣🤣 pic.twitter.com/0GxEEoaNuL

— Hugo (@HELLRAIZER24) August 16, 2019
I have said it before and I'm still saying it. This guy is overrated.

— ssaamm (@papypsalm) August 16, 2019
He had a very very poor game. He better wake up this is @FCBarcelona

— PURE ASSIN BOY (@QwaquQwaqu) August 16, 2019
😂😂😂😂😂😂 this guy is highly overrated!

— Simon (@SimonClinton_) August 16, 2019
Barcelona wanted to sign Antoine Griezmann but ended up signing Justin Bieber pic.twitter.com/1b64ih20Ib

— † (@XammyOfficial) August 16, 2019
Why nobody talking about how griezman was a ghost today? Where the f was he?

— makavali (@makavali3) August 16, 2019
This become Barcelona's third defeat to Athletic Bilbao without Messi in their recent head-on matches.