Kenyans raise several questions regarding Harambee Stars assistant coach Francis Kimanzi, who is set to be announced as the head coach of the national team. This comes a few days after Sebastian Migne stepped down from his duty.
Migne bowed to pressure after performing dismally in the 32nd edition of the African Cup of Nation where the Kenyan side were bundled out in the group stages after winning only one match.
But things became worse when Harambee Stars failed to qualify for the 2020 CHAN tournament after losing to Tanzania on penalties at Moi Sports Centre, Kasarani.
Kenyans, who were highly hopeful to have a better coach, were disappointed by the news that Kimanzi is set to take over as Harambee Stars coach.
Check out some of the reaction from fans;
Francis Kimanzi is set to be confirmed as the new Harambee Stars coach alongside Zedekiah Otieno who will be his assistant. Can these two improve the National team? #TheScoreKE

— Carol Radull (@CarolRadull) August 14, 2019
Francis Kimanzi is not a coach. I repeat, Francis Kimanzi is not a coach! Never has been and never will be.

— Eusebias Makunda (@EusebiasMakunda) August 14, 2019
Is this the same Francis Kimanzi who has been the assistant to Sebastian Migne? Expect nothing different.

— Nareh Nareh (@benareh) August 14, 2019
They both spend too much time with the players partying and sharing the same womem with https://t.co/6i58smgzq0 when it comes to team selection they're very biased.

— Orwa Robert omogi (@OrwaRobertomogi) August 14, 2019
🤣🤣🤣 what rubbish.. wasn't he once the coach and nothing changed!!!! Vomiting on your own shoes

— RustyCase™ (@Rustycase) August 14, 2019
they will be fired next year and a foreign coach hired who will be fired and another local coach hired who will get fired and a foreign one hired …………………………

— kim (@kajonee) August 14, 2019
But the guy has been appointed and sacked several times. Looks more like the appointing authority doesn't really know what they want.

— Jim Namiti (@jnamiti) August 14, 2019
Tunataka ghost. Kimanzi will be compromised.

— Sila (@Sila39139284) August 14, 2019
We should have appointed former Gor coach,Dylan Kerr,he understood the culture of Kenyan football, local coach will never work for Harambee stars

— fidekataka (@fidekatakka) August 14, 2019
Tribalism will never end in Kenya. Francis Kimanzi is appointed as H Stars Coach since he comes from the same tribe as the FKF Chairman. He will be fired next year after achieving NOTHING.

— Phelix Amolo (@foamolo) August 14, 2019
Solving a problem using a problem. Kenya might never go to Afcon in the next decade again

— PANENKA (@Tdennoh) August 14, 2019
Kimanzi was appointed head coach of Harambee Stars on 11 December 2008 after serving in the position as a caretaker since May 2008. He was then sacked after the 2008 CECAFA Cup in January 2009 due to disputes between him and Kenyan football administrators.
After a 1-year stint coaching club side Sofapaka, he was reappointed as head coach of the Kenyan national team in November 2011. In June 2012 he was sacked again as manager of Kenya alongside his entire coaching staff after Kenya failed to qualify for the 2013 African Nations Cup.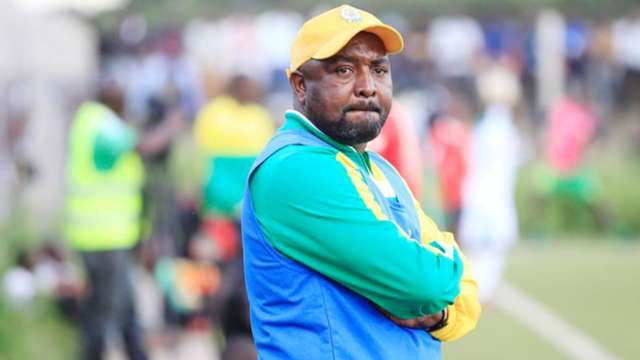 On 25 July, he resigned as Mathare United coach, stating that he wanted to shift focus on his current duty as the coach of the Kenya U-23 and the assistant coach of the senior team.