The Ethic music group has expressed their disappointment in regard to the treatment they received in the Koroga festival that went down last night at Tatu City.
The music group was announced as the headlining artists who rocked the stage on the first day of the festival.
According to Ethic, they were excited about this deal since they have worked with them before and were moved by the fact that they will perform in a big platform.
Despite giving a world-class performance, Ethic claim that the event did not turn out as they expected.
The music group claims that four of their members have been hospitalized after they were brutally injured by guards during the festival.
Some fans also mentioned that they noticed a fight and also the fact that one of the Ethic group member, Swat, failed to appear on stage as the rest of the team was performing was suspicious.
In a long social media post, the 'Lamba Lolo' hitmakers have vowed to take legal action so that the organizers may compensate them for the damages as well as the medical bills for their team.
The music group has also urged fans to give them the support they need to get justice.
Far from the concerns raised over the event, the  two-day celebration at Tatu City is still on tonight.
Sunday marks the day when Koroga brings in an international act and in this edition, they bring Nigerian Star, Femi Kuti.
Ethic believe that even though they were mistreated they probably pulled a better show than what today has to offer.
Despite their complaints, the Koroga organizers are yet to respond on the matter.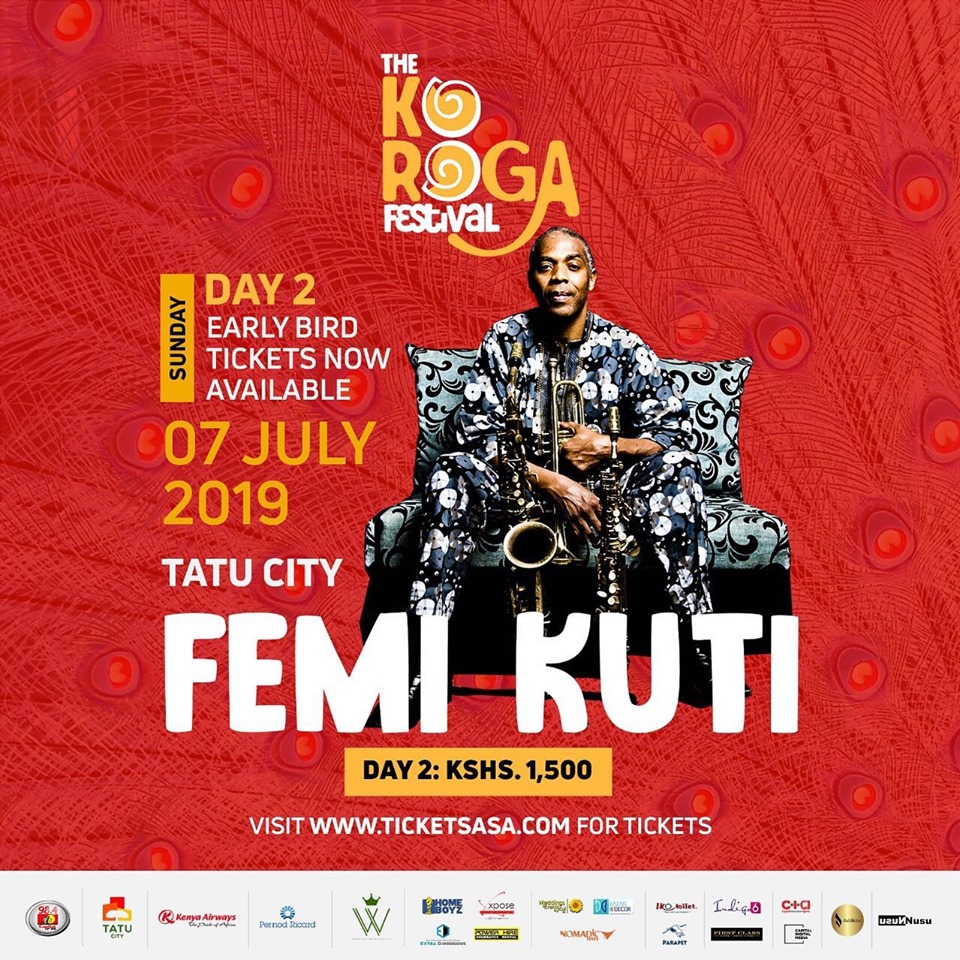 Meanwhile have a look at their full  post
"It's with deep regret that we have to post this.
Koroga festival called us and told us to perform as the headliners for the Koroga festival Saturday edition. We'd done one event with them previously and since we had no issues the last time and also because it is a huge platform, we obviously jumped at the opportunity to perform again. This time, However, the treatment we got from them was more than hostile.
As we speak four of our members including our Dj, hypeman , Zilla and our driver are all in hospital, brutally injured by Guards from the K9 security company and other festival organizers. We want to state that we will be seeking legal redress as we need due compensation from Koroga and K9 security group for our medical bills et al.
As we push Kenyan music to the world we hope that one day,Kenyan artists will one day be treated the same as artists from other countries.
The Saturday event this time surpassed all expectations and is definitely going to surpass their Sunday one. You know why? Because we Kenyan artists have worked our asses off to finally get Kenyans to support their own. And this is an agenda we're willing to push to the very end. To all our loyal fans we're simply asking that you support our cause." reads post
https://youtu.be/7R8fhgmSBYE