It is clear that the handshake did not totally bring to a halt the political rivalry between Deputy President William Ruto and ODM leader Raila Odinga.
On Friday Ruto continued his onslaught against Raila when he claimed that his narrative and riddles approach to issues cannot solve issues affecting Kenyans.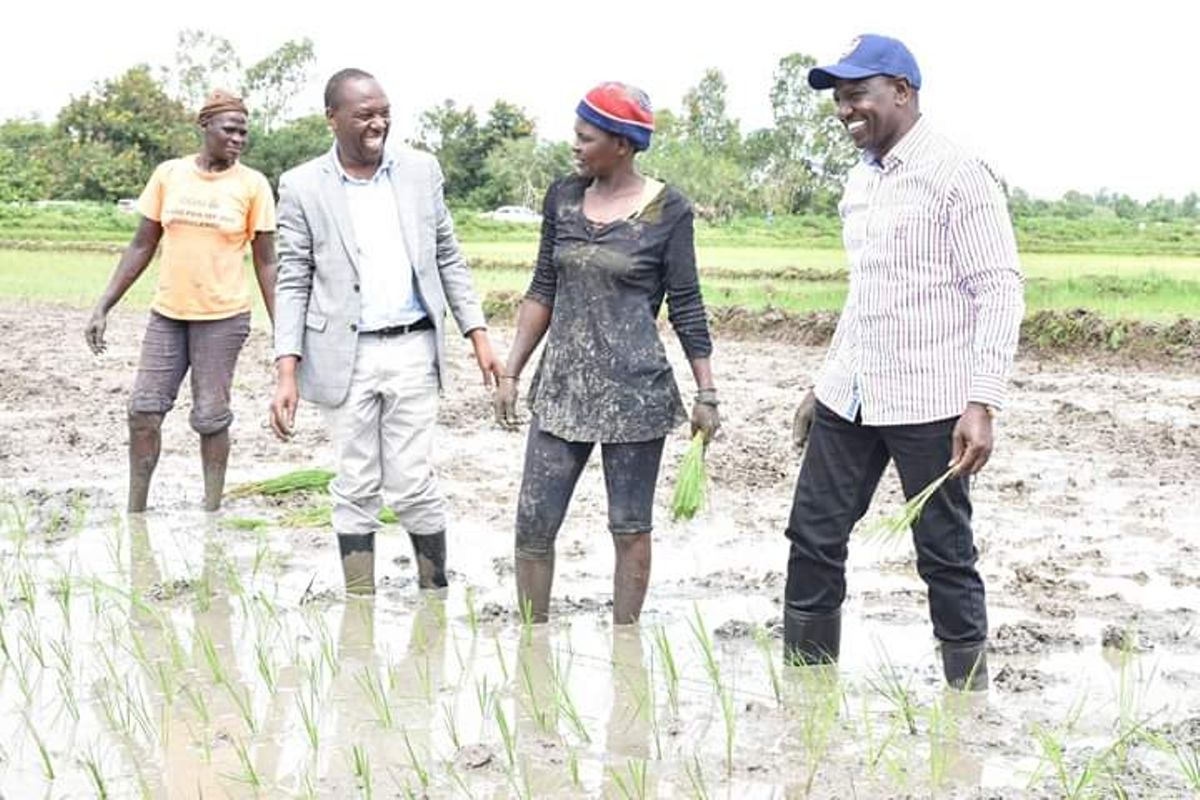 Last month during the annual National Prayer Breakfast in Nairobi, Ruto waded into the murky British politics that have forced Prime Minister Theresa May to resign claiming that he would ask for retired PM Raila's CV and present it to the United Kingdom to be considered for the job.
In a rejoinder, Sifuna told off Dr Ruto, arguing that Raila is not ready to be offered jobs. He asked Ruto to first help jobless youths secure employment before offering to help Raila get a job.
How about DP Ruto first deals with the CVs of the millions of jobless youth we have in our country. He promised millions of jobs in Jubilees first term and even more in the second but he appears only keen on RAOs CV. https://t.co/LkUGYtWxLv

— Edwin Sifuna (@edwinsifuna) May 30, 2019
Speaking in Budalangi on Friday, Ruto was quoted;
"Sijui vitendawili hapa, kule ooh, mnadhani Kenya itabadalika namna hiyo? Kindly stop those games. Lazima tujipange namna hiyo na tutazidi kutembea hapa ili tuhakikishe tunatembea barabara moja. Na hiyo barabara ni ya wananchi wote. Tulenge vile Kenya itabadilika kupitia miradi na mipango ya maendeleo."
DP Ruto takes a jab at ODM leader Raila Odinga during the launch of Lower Nzoia Irrigation Project pic.twitter.com/ZHrfUqXhrM

— Daily Nation (@dailynation) June 7, 2019
This has called for Kenyans who felt the Ruto has done enough of Raila jabs to respond. Some who even asked the DP should go through a mental check up over his Raila obsession.
Here are some of the reactions;
Can you talk about something else?

— Joe D. Ondulo (@joe_ondulo) June 8, 2019
The last 3weeks Ruto has attacked Raila like 7times. In those Seven times Raila has NOT RESPONDED to Ruto even ONCE. I think someone has a mental issue here and needs to be checked.

— Tech Dism (@DismasOmbuya) June 8, 2019
This is too much now. Raila doesn't even answer this fella yet the fella keeps on attacking him.

— Karani Mutonga (@Karanimutonga) June 7, 2019
How much did he cotributed today.Thse people are hungry to due to drop in economy.Don think those are votes laughing there.Unacheswo bro.

— @omosh wa GUNNERS (@omoshomondiomo2) June 7, 2019
DN, is this even news, or you nowadays specialize in comics? Ruto can hardly finish a speach without mentioning Raila/ODM, or Hao wengine. It has become a monotonous speech, yet DN seems to get exited reporting it.

— Henry Kamala (@namatsikamala) June 7, 2019
Is it not time Ruto was taken for mental fitness test?

— Abu Daud (@RKI2011) June 7, 2019
Kama stadiums ndio bado hii ndio utafanya

— HOOK (@omollo_o) June 7, 2019
Everything he touches withers because it'll be embroiled in scams. Even God took away that midas touch from him. Can't be trusted at all costs. He launches your projects – that's toast.

— Rochereau 🇰🇪 (@orokobernards) June 7, 2019
This one can't get sleep if he doesn't mention Raila's name.

— Maryanne Wacera M 🐘 (@WaceraMaryanne) June 8, 2019
Does he have to write that he will say kitendawili n tialala on a piece of paper?. Lately he's really struggling to enlighten the mood of crowds.

— Victor logohe (@Viktovic) June 8, 2019
Dear DP William Samoei Kipchirchir Arap Ruto Phd EGH,

Einstein once said "The significant problems we face cannot be solved at the same level of thinking that created them." Tafakari hayo

— Being Charlie 🇰🇪 (@BeingCharlie) June 7, 2019