No one can agree on what exactly triggered the trend. Oh, you don't eat ass? It's almost emasculating to not do it now. From getting it, to eating it, to having it. In 2011, ass eating was still taboo enough that Kevin Hart could embarrass Shaquille O'Neal by suggesting he performed anilingus on his wife.
In 2014, dubbed the Year of the Booty, ass eating was enjoying a renaissance. By 2018, ass eating had "peaked" and  the once-risqué sex act "gentrified." In under a decade, analingus has gone from being an almost unspeakable taboo to a memeable talking point, kids are all into eating ass now.
View this post on Instagram
However, does this mean more of us, especially straight men, are actually taking part in the act, in short, we don't know how common eating ass used to be, or how common it is now.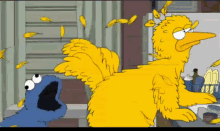 The idea that it's emasculating not to eat ass is certainly a cultural shift. Historically, analingus is a sex act that's been associated most strongly with gay men, and this link has prevented certain straight men from partaking in what they view as a feminized activity until now.
Most of the men, however, are still more reluctant to receive. The taboo around straight men receiving anilingus is weakening. Whether or not the mainstreaming of eating ass has made men more likely to partake, it has raised awareness and reduced stigma.