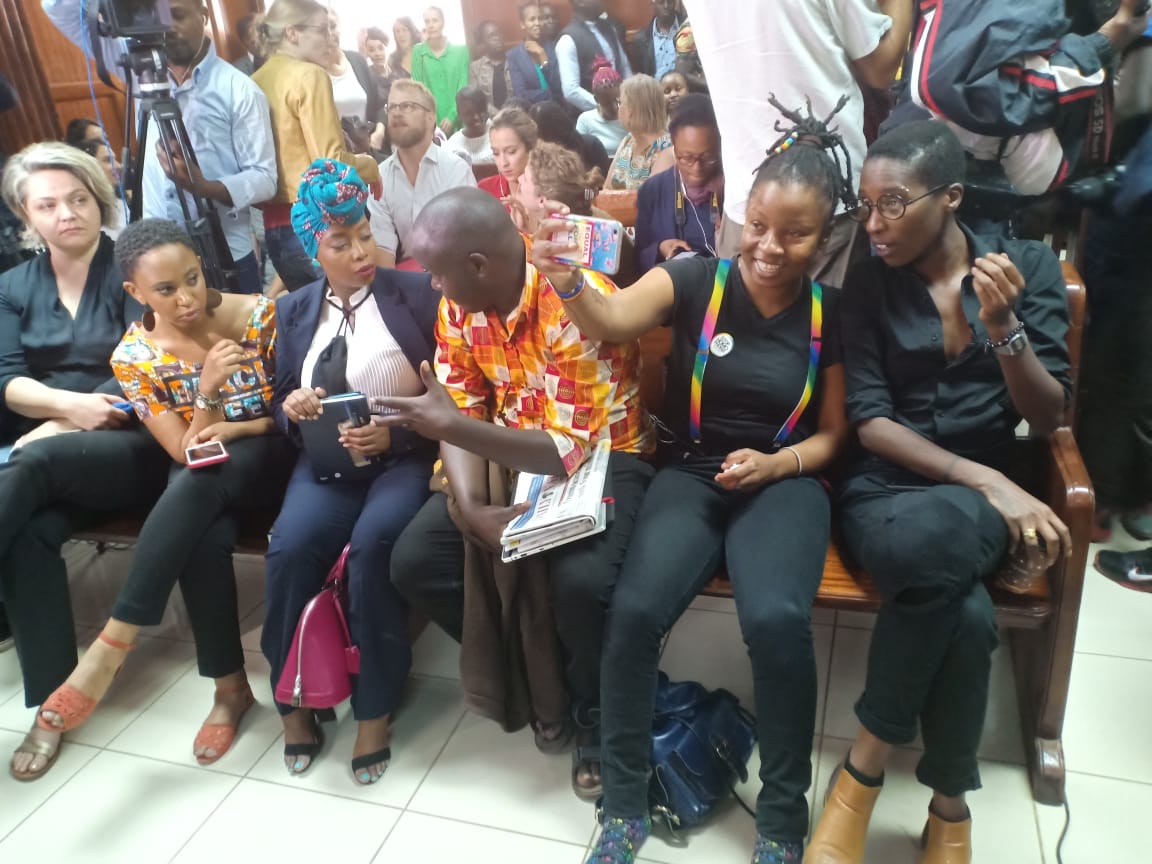 Today, the High Court of Kenya is expected to pass a landmark ruling on whether to uphold or strike out the law banning homo sexuality.
The ruling by a three-judge bench comes after it had been postponed in February and follows a petition filed by gay activists in 2016.
According to the activists, the law violates Kenya's progressive 2010 constitution, which guarantees equality, dignity and privacy for all citizens.
In Kenya, same-sex relationships can lead to a 14-year jail sentence.
It is expected that the ruling will be a defining moment for Lesbian, Gay, Bisexual, and Transgender (LGBT) equality in the country.
In moments leading up to the landmark ruling, Kenyans on Twitter have created a #Repeal162 hashtag to express their opinions in matters regarding same sex marriage in Kenya.
Here are some of the tweets:
I never understand straight men disliking gay men. Not only do they leave more women for you, they take another dude out with them!

Look at the positive side of things. 😏 #Repeal162pic.twitter.com/vrsz48EsMS

— Victor Mochere (@VictorMochere) May 24, 2019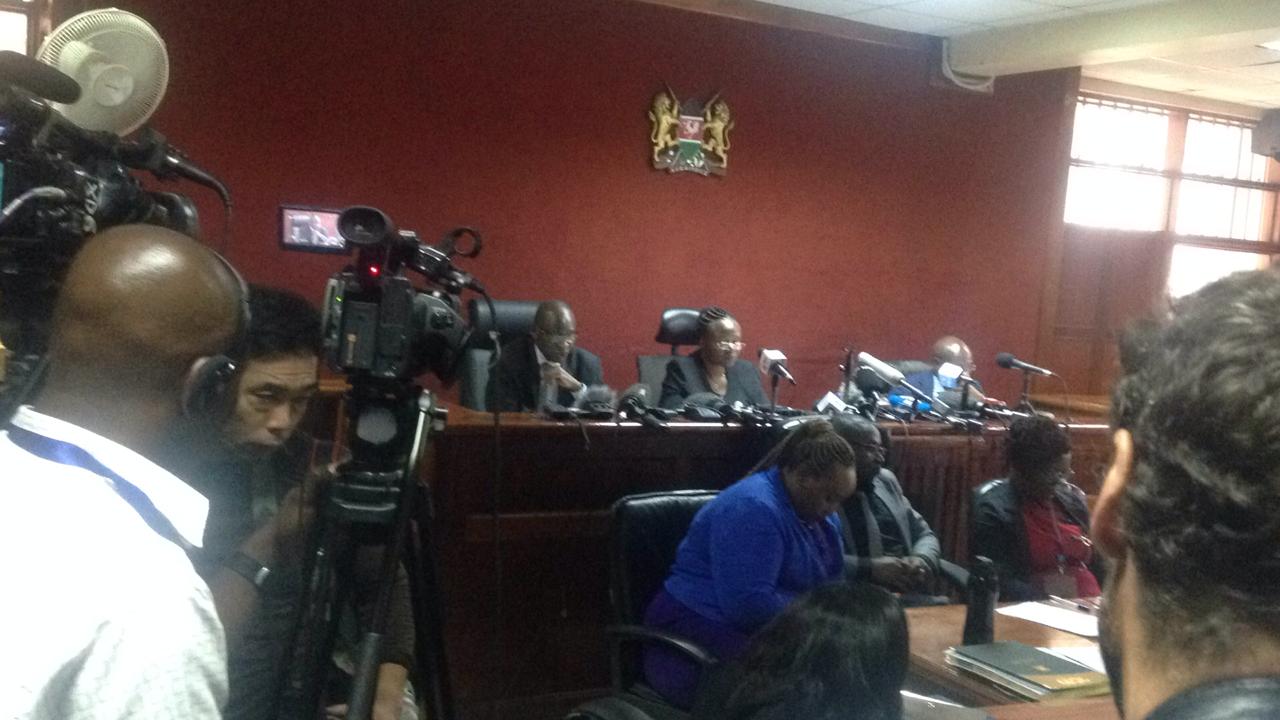 Hoping the court upholds the dignity and rights of Kenyans. As cliche as it sounds, I'm here to repeat and emphasize it; rights are not for some people, but ALL people. May that prevail. #Repeal162

— Janet Mbugua (@OfficialJMbugua) May 24, 2019
#Repeal162 is here! Whatever the outcome always remember you matter and you're valid. Sending you loads of love and good vibes. pic.twitter.com/pLMQ4wNLp7

— FuchsiaFemmeFatale (@DorisTiffany) May 24, 2019
🤣🤣I just saw my 1st "it's not Adam and Steve…." today.
I am buying a bottle. I am turning this into a drinking game.💀💀💀💀💀#Repeal162 #LoveIsHuman

— guilty feminist. (@justmwihaki) May 24, 2019
Standing with every LGBTQI person in Kenya, and here at home. May this be the (long overdue) start of the full recognition of your humanity.

heterosexual people, everyday, but even more so today, is the day to punch a homophobe (literally and figuratively). #Repeal162

— Twasiima (@triciatwasiima) May 24, 2019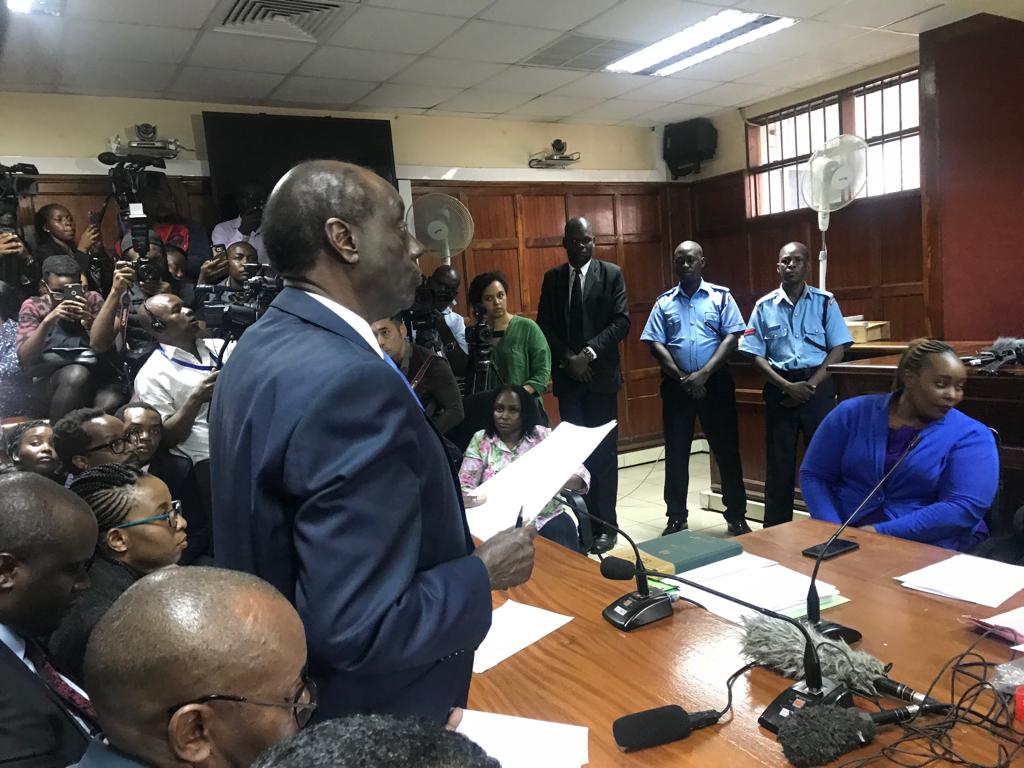 People in the queer community deserve to be treated with dignity, they deserve to live their lives freely and love freely and not be criminalised for existing. Standing with Kenya today ❤️ #repeal162 🏳️‍🌈

— 🦸🏾‍♀️ (@Just_Midzi) May 24, 2019
https://twitter.com/AfrikaUnites/status/1131848804465090560
Decrim means inclusion, it means affirmation of our existence by the law..it means affirmation of our Kenyan-ness, our humanness by the law https://t.co/h6giSfwDa5#Repeal162 because #LoveIsHuman

— #Repeal162 because #LoveIsHuman (@NGLHRC) May 24, 2019
Top 3 reasons why the High Court MUST #Repeal162

1. It is a colonial relic. The provision belongs to history. It is 2019!

2. The "law" is not law – too vague! What does "carnal knowledge against order of nature mean"? Who's nature?

3. It is about privacy. It is about DIGNITY. pic.twitter.com/ZEiZnw6au4

— waikwa wanyoike (@waikwawanyoike) May 24, 2019
I support #Repeal162 because it's not just about gay rights. I support it because it's about human rights. Right to privacy. Right to dignity. Right to health. Right to security. pic.twitter.com/eSotcJy18g

— Daniel Ominde Okoth (@IamOminde) May 24, 2019
Thinking about the LGBTQIA community in the +254 who await the #Repeal162 decision today. I am sorry that we continue to fail you. I am sorry that you have to endure the anxiety of waiting on a court decision about your core humanity. I hope that you win. Love and solidarity. 💛

— Edna Ninsiima (@BeingEdna) May 24, 2019