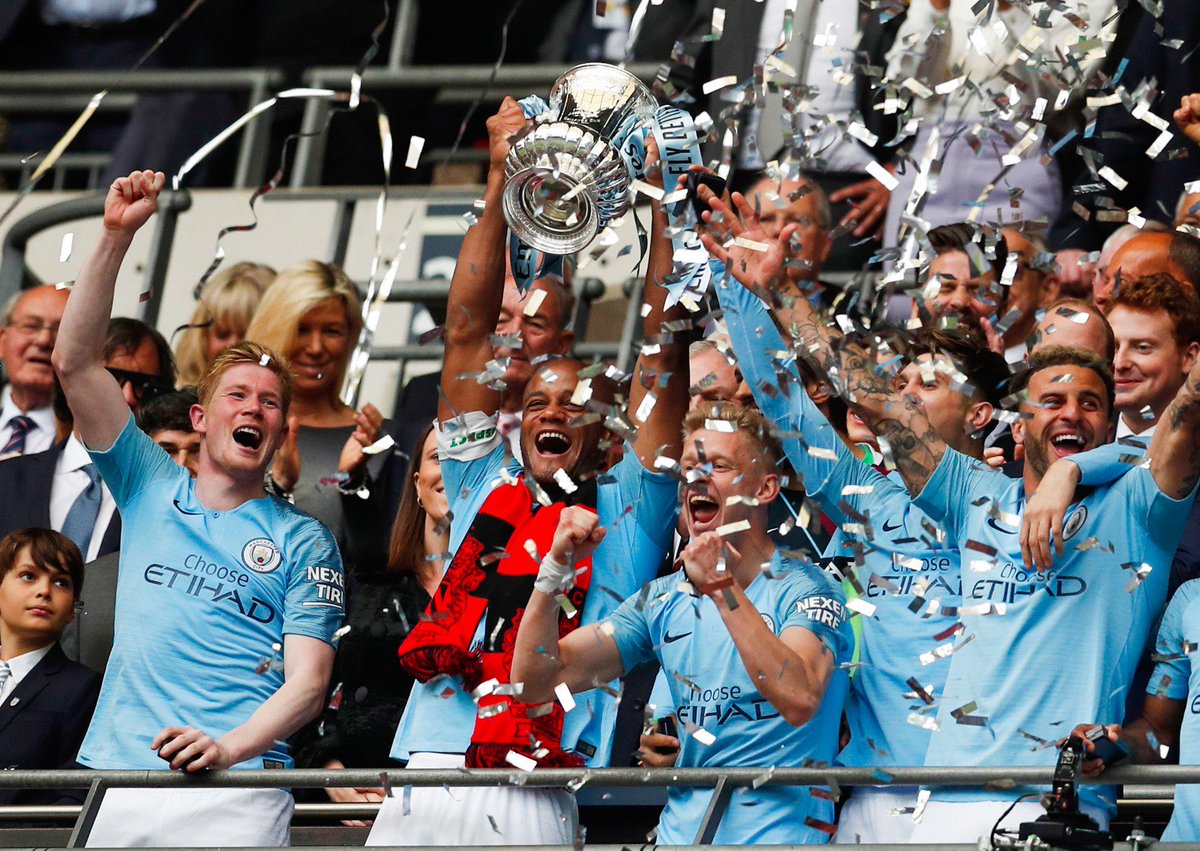 Manchester City's 6-0 FA Cup final triumph over Watford last night was the biggest margin of victory at that stage of the tournament since 1903, and it saw Pep Guardiola's men become the first ever English team to win the domestic treble.
A glorious finalé to a glorious season!

🔵 #mancity 🏆🏆🏆🏆 pic.twitter.com/lzHqprRk5t

— Manchester City (@ManCity) May 18, 2019
It caps an unbelievable season for the Etihad club, and so you would imagine that the celebrations would be wild.
Not for one fan, though, who instead of celebrating his own side's success, decided to break into the Wembley press box and rant about Mo Salah in front of the journalists working on the game.
Language content: Man City fan gets into press box and complains about media covering Salah pic.twitter.com/mz2mm8J27n

— Rob Harris (@RobHarris) May 18, 2019
It seems even after a sensational victory, the fan's first thought was about Liverpool and Mo Salah – just like when they've been singing about us all season
Rather than enjoying the incredible moment, he decided it was a better use of time to scream at the press assembled in London, clearly feeling that they are biased towards the Reds.
He's obviously forgotten that Raheem Sterling was voted as the Football Writers' Association's Player of the Year ahead of Virgil van Dijk…