Manchester United desperately looking for a build-up of their squad after a frankly catastrophic season. United have by far produced one of the poorest performances marred with poor players form, conceding several goals and worst of it all, losing to an already relegated Cardiff City.
At first, it was thought that firing Mourinho was going to be the solution. But at the end of the season, the Portuguese was even better, lol!
For that reason, Ole Gunnar Solskjaer announced a massive overhaul of the entire squad, promising to go for players with positive minds in bid to reclaim United's lost glory.
However, there are even more problems on those fronts.
A lot of United's players are on more money than they deserve, which means their salary demands will be hard to match for potential suitors.
And in terms of new signings, United haven't got much to offer other than money right now – they can't even use Champions League football as a bargaining tool anymore.
It's going to be very tough for Solskjaer to convince players like Ajax's Matthijs de Ligt to join his United team over the likes of Barcelona and Manchester City.
Indeed, United have already had an offer rejected for Ajax goalkeeper Andre Onana according to the reliable Duncan Castles.
An exact fee hasn't been reported, but Ajax value Onana at €40m and United consider that inflated, so we can speculate that their bid was way less.
United's interest in the 23-year-old begs the question of what is happening – or what will happen – to David de Gea.
Contract talks are ongoing between the club and player and it's suggested that United missing out on the Champions League could see De Gea leave.
Another goalkeeper on Solskjaer's radar is Barcelona's Jasper Cillessen, who has been recommended by United's recruitment team and could be available for €25m (plus variables).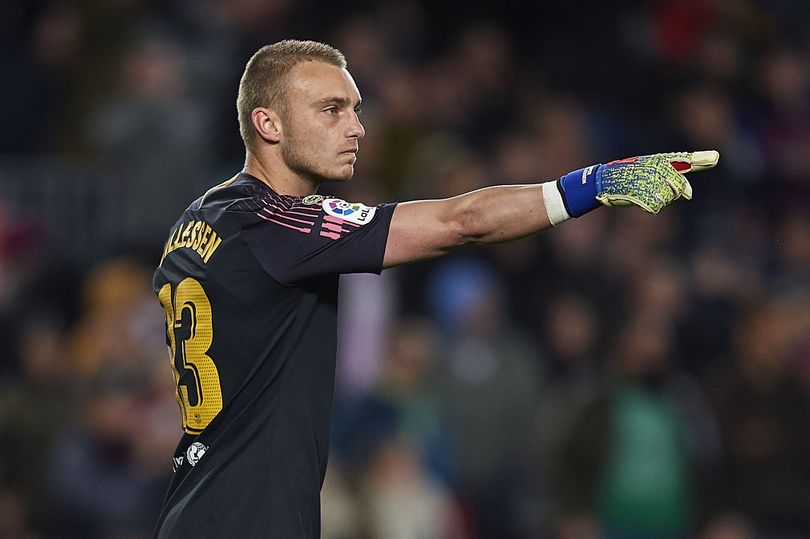 Both Onana and Cillessen are ball-playing goalkeepers, meaning that Solskjaer is out to change United's way of playing the game.
As it stands, no one can predict who is going to be the Red Devil's goalie come next season.