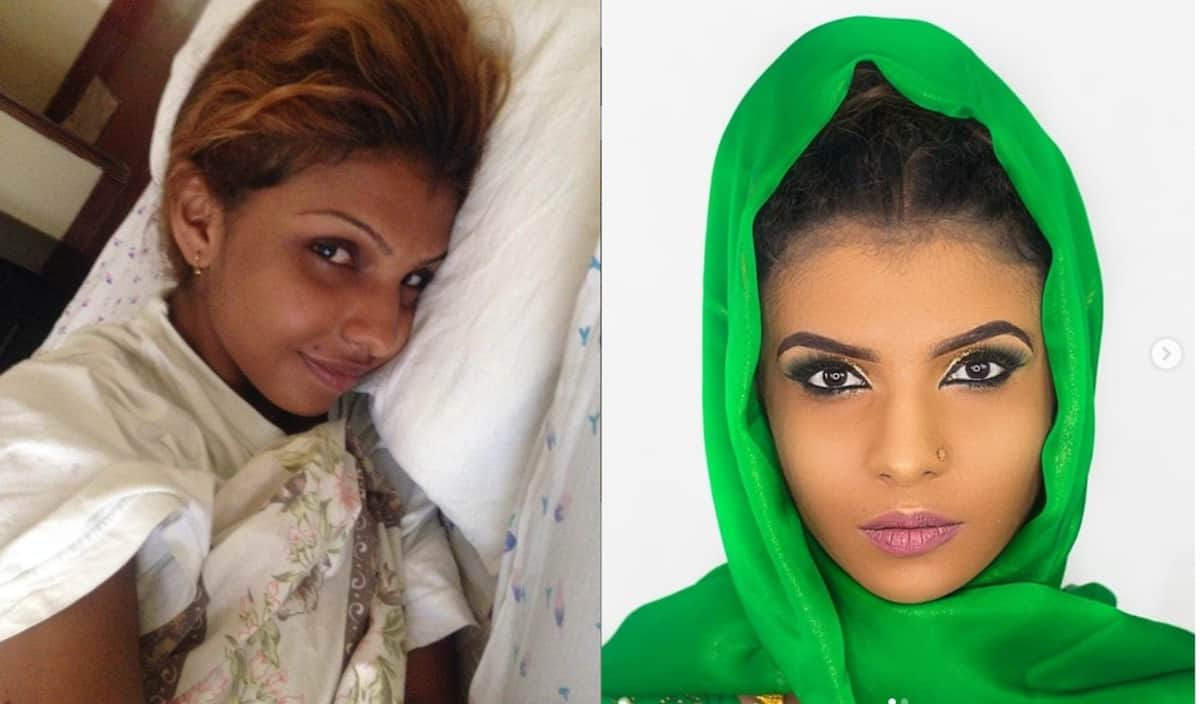 Since time immemorial, (when the show premiered), Nairobi Diaries has brought to us the craziest women in the 254! Kenyans have since stayed glued to the show because of the endless drama it provides. Both on screen and on social media, the girls have an endless fountain of drama to provide and the latest stunt is from Sabrina Wangechi.
A quick look at Sabrina and one would be forgiven to think she is one of those soft-spoken lasses who don't have much to offer. However, the mother of two is anything but timid.
The lass recently left jaws of the floor after sharing a controversial photo of her official Instagram page.
Sabrina recently linked up with her ex-colleague at Nairobi Diaries Sasha Diva and the two had a moment of their lifetime judging with photos of them on the lass' accounts. The reality TV star shared a photo of herself hugging and kissing Sasha on her lips followed by a caption that meant to announce their undying affection towards each other, as friends.
"Best friends: they know how crazy you are but still choose to be seen with you in public!!! Lots of love Sasha Diva and thanks for everything," she wrote.
Some would say she lives for the attention as this is actually not the first time Sabrina pulled a controversial move on social media. The lass at one point taunted Kenyan men after sharing a very thought-provoking topless photo of herself.
The photo sparked mixed reactions on social media with countless people wondering why she had to share such a raunchy photo.
bilaldarlin Lesbianism hao😨😨😨😨
bernoberland Waaah just the other day I was wondering to myself where 'cheza munyweso' went to..nice to see her