We are celebrating 50 years of making it great for everyone! We choose you to be part of us as we mark this special milestone in the company's history. #KWALat50 pic.twitter.com/OISYe3H7rk

— KWAL (@KWALOFFICIAL) April 19, 2019
We love to drink. We drink water, tea, porridge and surprisingly Kenyans don't like to drink coffee. We grow it, pluck it and sell it to other countries. My grandmother had a coffee farm. She toiled in that farm day in day out but never ate a fruit from any of her coffee trees. She would rather go to jail than drink her own coffee.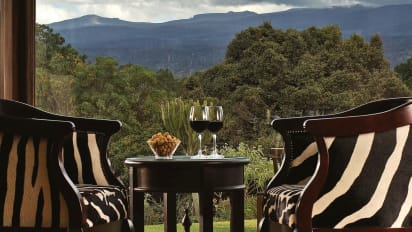 On April 19th KWAL celebrated 50 years of manufacturing and distributing fine spirits and wine. The full name is actually Kenya Wines Agencies Limited. KWAL was incorporated in May 1969 with the objective of consolidating importation and distribution of Wines and Spirits from foreign owned companies and enable indigenous Kenyans take control the importation and distribution of Wines and Spirits in the country from hitherto foreign owned companies.
If you ever drank a Kibao Vodka and you shouted loud that your car knows its way home, or someone pointed at a box of Cellar Cask at a bash and you were told kunywa hii, hii whisky ni ya wakubwa; my fren, that was the hard work of KWAL.
Surprisingly mi huona advert na chupa za Savannah kwa fridge ya wines and spirits but sijawahi ona mtu akinunua hiyo pombe. How does it taste? Hang'i yake iko vipi, from a scale of 1 to 10?
Cheers!