William Ruto is known as a man with a big purse; a person who can contribute 10 million to different churches in one weekend and still feel no pain.
But his money may not necessarily make him President. That is according to COTU Secretary General Francis Atwoli.
'Presidency has got nothing to do with money. Money is not synonymous to leadership. There are interests here and outside and people must know if we put you in this position, will you be able to secure and protect our lives and our property.' Atwoli said during an interview on NTV.
The veteran trade unionist has said that Ruto does not have the right advisers. He said Ruto is a shrewd leader but he must remember that Jaramogi Odinga, Paul Ngei and Kenneth Matiba did not become presidents despite having the majority of Kenyans on their side.
He said Ruto requires serious advisers because he is currently he is digging his own political grave by fighting the President's friends.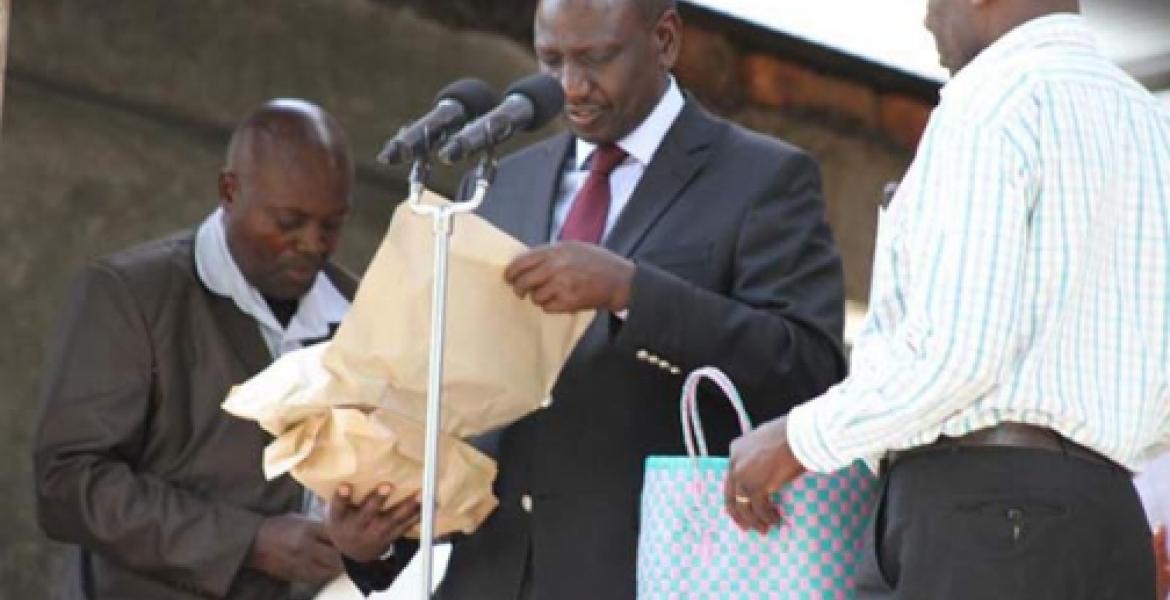 He said that the attacks on Raila Odinga were proof that the DP was not supporting the president.
"If he is supporting the president, why is he bashing the president's friends?. He would have joined them. You put on a brave face and say, "Raila we want to work with you."
"It might not please you but for the purposes of waiting for your own time, you put on a brave face. You cannot be going to every meeting… Oh huyo mtu ni mganga. You are digging your own grave, " Atwoli said.
Then only thing Ruto can do is to go back and build this family a good house from the money he has stolen from us.
One option for him pic.twitter.com/jSAHpfybDm

— Mandela Onchwati (@mandelaonchwati) May 14, 2019
Chest-thumping was undercutting the DP's political prospects and could very well cost him the presidency, the flamboyant COTU Secretary General maintained.
The trade union boss has attracted the ire of Dr Ruto's allies for his constant attacks on the deputy president.