Are you a Kenyan who intends to start a business venture but you have no clue how much is needed to see your dream come true? Then you are in the right place.
Over the years, something has always told me to use the skills I have acquired in research to help entrepreneurs make informed decision on the best business to start to maximize their profits based on the capital they have on their disposal. This is the right platform since I know internet lovers will land on this blog.
Based on research conducted by our specialists, we present the amount needed to start various businesses in Kenya
Capital of less than Ksh 1,000.
You may say that Sh 1,000 is not enough to start any business in Kenya, but I assure you that several businesses which thrive in Kenya started here.
The following are businesses to start with Ksh 1,000 to Ksh 5,000 in Kenya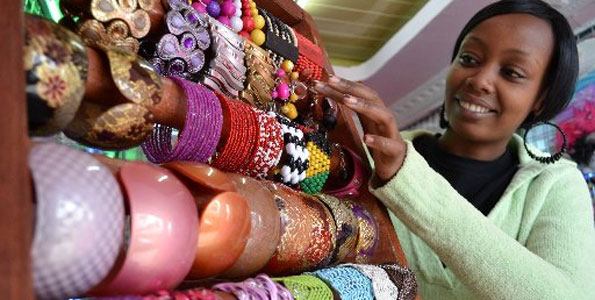 1. Selling Vegetables
2. Hawking
3. Selling Mitumba clothes
4. Car wash business in small towns
5. Shoe shining business
6. Photography
7. Rearing chicken kienyeji
8. Mobile manicure bodycure
Business to start with Ksh 10,000-Ksh 100,000 in Kenya

1. Kinyozi/Berber shop
2. Salon
3. Grocery
4. Boutique in small towns like Bomet, Kitale,voi and Isiolo
5. Selling women handbags
6. Selling women clothes
7. Farming tomatoes, onions, pineapple, watermelon, maize and beans.
8. Photocopy, scanning and printing business
9. Investing in shares and bonds
Business to start with Ksh 200,000-Ksh500,000

1. Fast Food Restaurant
2. A small pub
3. Hotel
4. Classic Kinyozi
5. Salon in posh estates like Kilimani
6. General shop
7. Laundry business
8. Car Wash in Nairobi
9. Starting M-Pesa Shop
10. Starting a banking agency business
11. Starting motorcycle spare parts business
12. Starting a cosmetics shop
13. Starting Audit firm in Nairobi
Business to start with Ksh1 million to Ksh10 million in Kenya

1. Electronic shop business-you need at least Ksh 1 million
2. A pub in major cities in Kenya
3. A restaurant in Nairobi CBD
4. Fast Food restaurant in Nairobi CBD
5. A jewelry shop
6. Furniture making business
7. Large scale farming
8. A school

9. A SACCO
10. Starting wines and spirits wholesale shop
11. Starting a bookshop
12. Starting a matatu business
13. Starting a motor vehicle spare parts business
14. Starting a chemist
15. Starting a security firm
16. Starting a recording studio
Business to start in Kenya with over Ksh 10 million

1. Building rental houses
2. Real Estate firm
3. Starting business of letting out earth movers
4. Starting a bank-You need over Ksh5 billion
5. Starting a stockbroker company
6. Starting a radio or TV station
7. Starting a supermarket
8. Starting a manufacturing industry
9. Starting a Five Star Hotel
10. Starting ATM machines business