Nairobi damning report that Kidero regime lost Sh21 billion continues to be exposed day by day leaving kenyans in awe.
The problems of Nairobi according to the Audit firm, KPMG, placed accusations squarely on the shoulder of the former Nairobi governor Evans Kidero who is alleged to have operated 32 different bank accounts even though Public Finance Management Act requires county government accounts to be opened at the Central Bank of Kenya.
Nonetheless, if a vicious on-going process of asset-recovery for property suspected to have been illegally acquired by public officials is finalised, this splendid piece of architecture will be forfeited to the Nairobi County government.
The property portfolio of Stephen Osiro, Nairobi's former head of Treasury, includes 16 properties in Nairobi and Kisumu some of which fetch a fortune in rent. Investigators are recovering the properties valued at Sh420 million convinced that the former public officer is a man with unexplained wealth.
The properties include three bedroomed apartments located at various high-end estates in Nairobi among them Riara Apartments, Millennium Gardens, Bellaway Apartments and Laikipia Gardens.
There is also a two-bedroom apartment at Lynx Apartments, Mbagathi Road, and a maisonette under construction in Runda.
The former Nairobi County government head of accounting Stephen Ogaga Osiro is said to have amassed the Sh 480 million fortune in both cash and property between January 2011 and April 2016.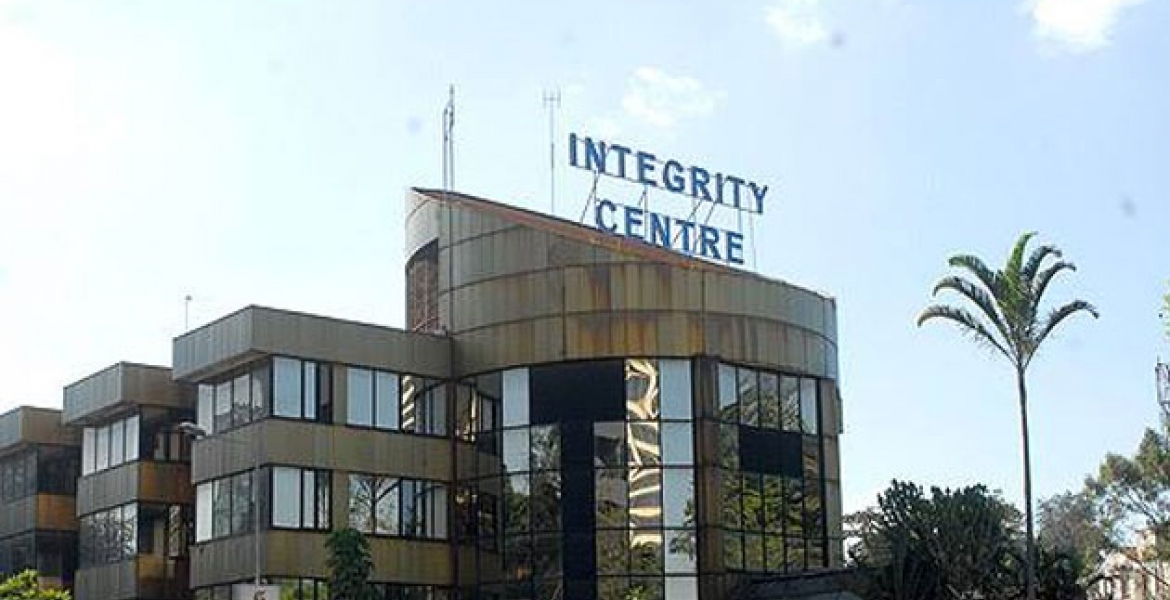 Mr Osiro had declared in his wealth declaration forms that his income was a modest Sh6,440,000 while his assets were estimated at Sh36,000,000 while his total liabilities were a mere Sh1,550,000.
The anti-corruption body has successfully obtained orders from the High Court to freeze the duo's assets and bank accounts.
In her order dated August 28, 2018 freezing Mr Osiro and his wife Caroline Odhiambo Obwa's assets, including millions of shillings held in various bank accounts and immovable assets spread across Nairobi, Kajiado and Kisumu counties, High Court Judge Hedwig Ong'udi restrained the one time treasurer of the defunct Kisumu Municipal Council from transferring, leasing, charging, wasting or disposing of 38 parcels of land located in Nairobi, Kajiado and Kisumu counties as well as two motor vehicles, a Toyota Prado and a Toyoka Mark X.
Mr Osiro was charged alongside former Nairobi Governor Evans Kidero and six other officials with corruption and abuse of office and are out on bond.