Nairobi governor Mike Sonko alleges that the death of a Nairobi lawyer Steven Kariuki Mburu was not an accident but he was targeted because he was actively involved in the theft of Sh58 million by former county officials and would be key evidence in the multi-million corruption scandal involving high-ranking state officials.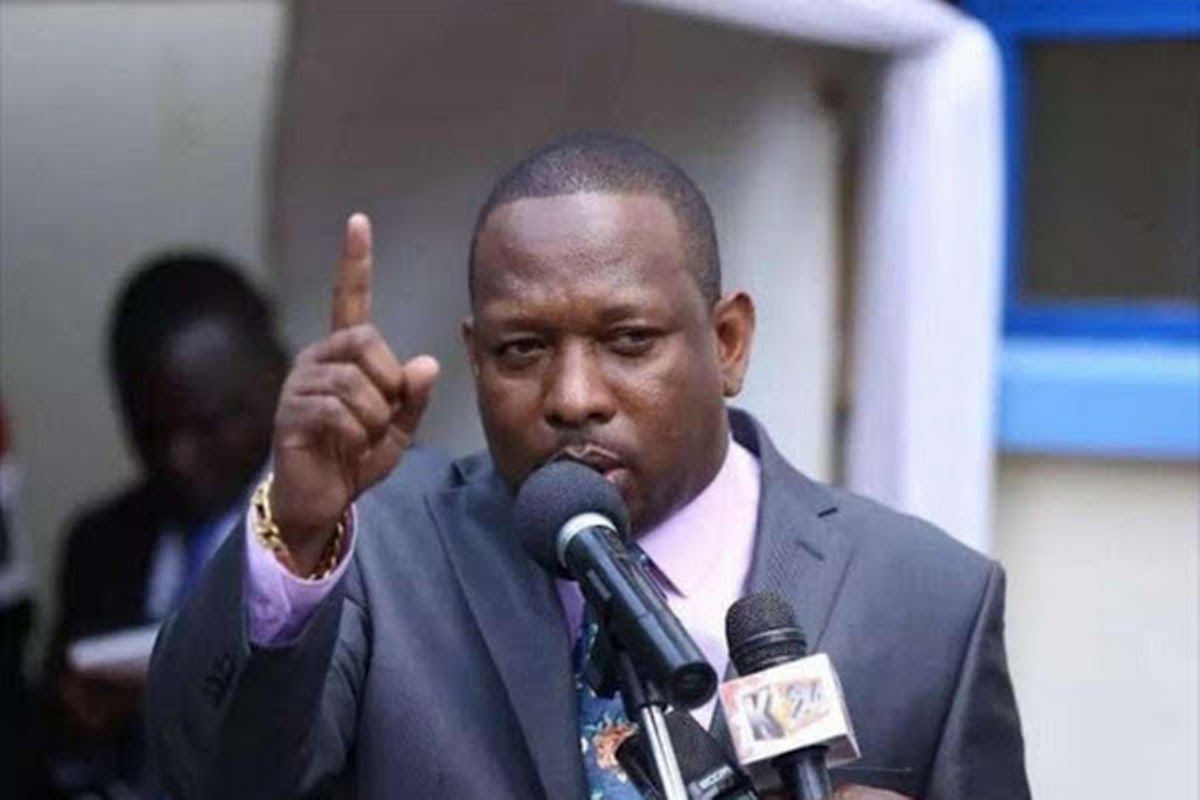 During the probe to establish the cause of the murder, A person of interest in the case was said to be a man who works for, or used to work for, the Nairobi County Government and was among people reported to have been with Mburu in Oloitokitok.
Mr Mburu was found dead in a guest house in Oloitokitok on July 27.
However, Chief Government Pathologist Johansen Oduor – who supervised Mburu's post-mortem had not revealed any evidence of foul play, leading Mburu's relatives to accept his death with heavy hearts.
Sonko explained that Mburu's law firm Wachira Mburu, Mwangi & co. Advocates were to be used to deduct and pay a 30 per cent tax to the Kenya Revenue Authority (KRA).
According to the governor, however, armed gangsters were sent to Mburu's home and threatened him, demanding that he send the cash to the bank account of a company owned by George Wainaina Njogu (Former Governor Evans Kidero's Chief of Staff) and John Ngari Wainaina.
Sonko went on to claim that Mburu eventually succumbed to the intimidation and sent the funds to the specified account.
Sonko further claimed that a withdrawal was made and an unnamed MCA paid before the remainder of the funds were transferred directly to former Governor Kidero's account.
Sonko's post laid bare details of the banks and account numbers involved, reiterating that there was a paper trail to back him up.
He claims that after the deal backfired, its beneficiaries hatched a plan to assassinate Kariuki before he gave a statement to investigators.
It is alleged that Mburu's drink was poisoned at a local joint and led to his death.
"Let me assure all the culprits involved including the so-called waheshimiwa that we shall not spare you in this one. Also remember by eliminating lawyer Kariuki Mburu doesn't mean you have covered up the case No. No. No.
"The paper trail is there. The lawyer's partners are still alive, the accountants who transferred the funds are still alive. Sonko is still alive," the Governor wrote.