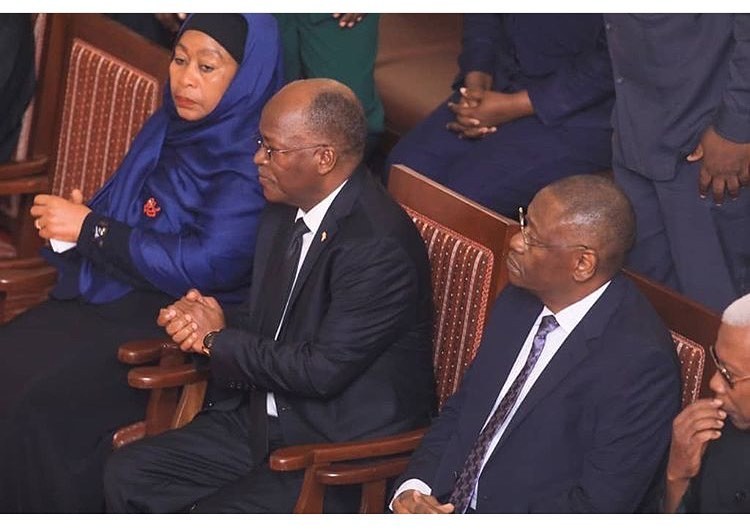 During the Requiem Mass of the deceased media mogul Reginald Mengi at the Karimjee hall in Dar es Salaam,Tanzanian President Dr. John Pombe Magufuli was overwhelmed by emotions as he paid tribute tohis late friend.
Reginald Mengi who died in Dubai at the age of 75.
Videos shared on social media, showed Magufuli in tears after viewing the body of the late Dr. Mengi.
The Head of State was among politicians, diplomats, businessmen and other dignitaries who turned up to pay their last respects to one of Africa's richest men.
The body of the late Mengi arrived in Tanzania on Monday and was received by his Widow Jacqueline Mengi and other family Members.
Thousands of Dar es Salaam residents came out in large numbers to get a glimpse of the deceased's procession.
At some point the procession came to a standstill with residents attempting to touch the vehicle that was ferrying the casket.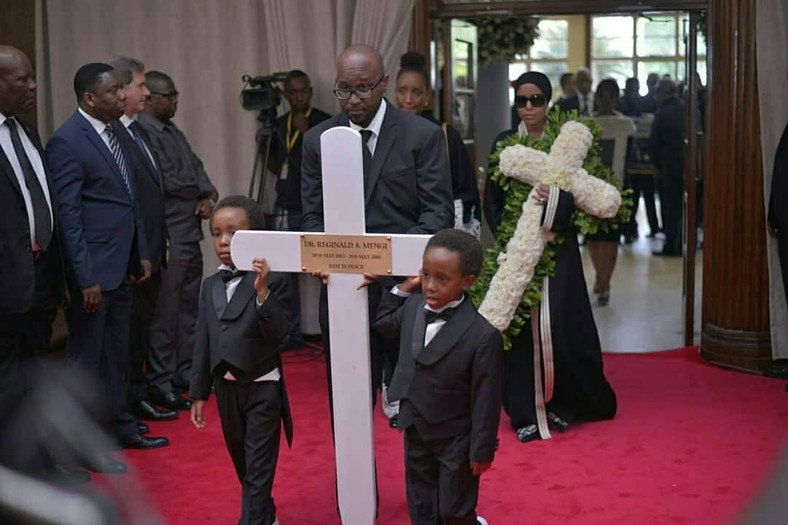 The Body of the IPP Chairman will be preserved at Lugalo hospital Mortuary before being transported to Machame, Moshi district, (ancestral home) on Wednesday May 8, 2019.
His burial is expected to take place on Thursday. He died on May 2nd , 2019.