On Monday, Manchester City perhaps had one of their happiest moments this season after struggling to bring stubborn Leicester City at Etihad Stadium thanks to Vincent Kompany's stunner.
The match was very crucial to Pep as not even a draw would be sweet news to his ears.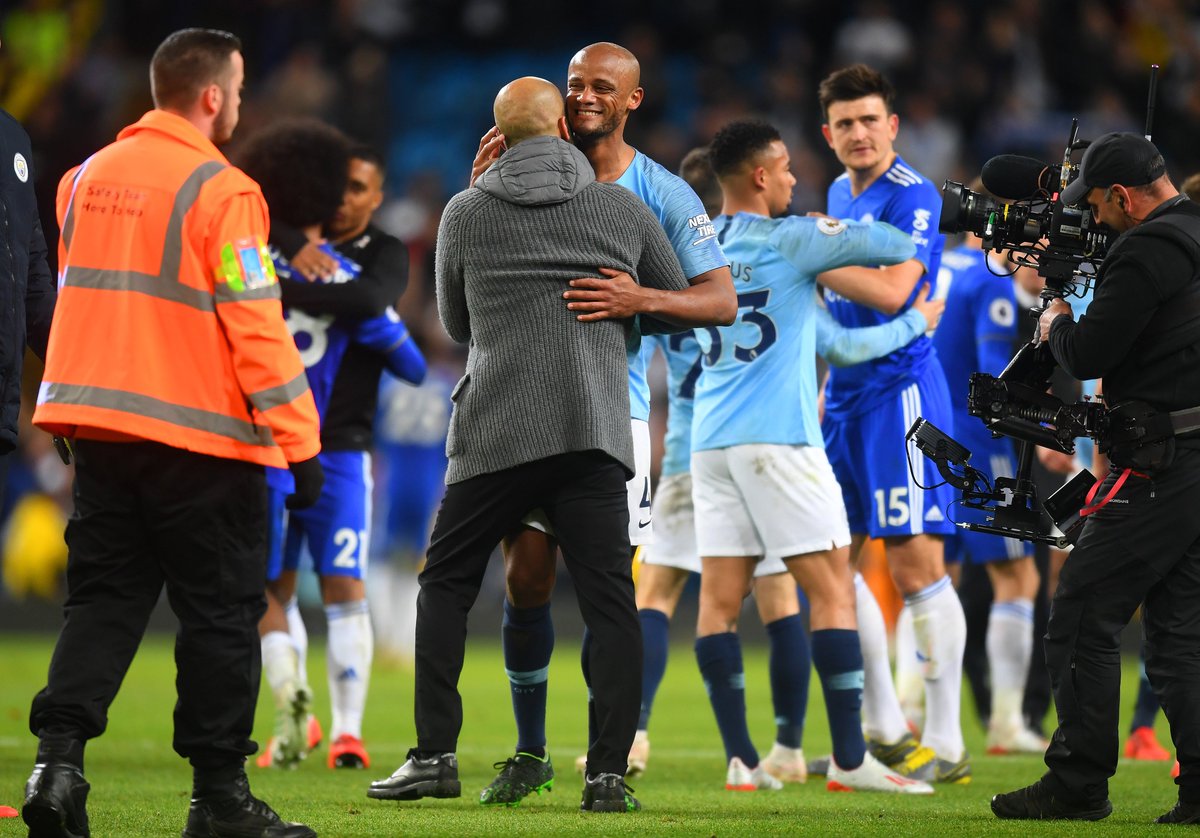 Already, their main contender for the Premier League title, Liverpool were one two points clear and city must have won the game to ease the pressure.
Leicester City came prepared and gave the Blues a hard time until the 70th-minute when City's captain used his authority to send a ballistic missile to the visitors' goalie, who only saw the ball in the net.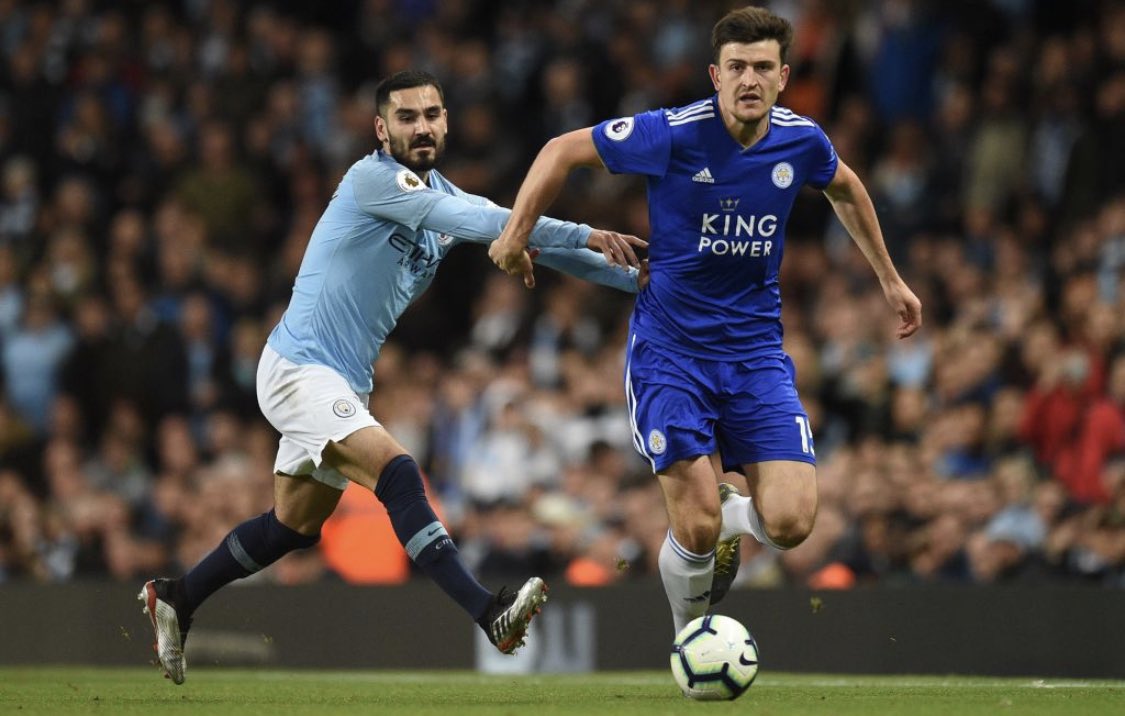 For that reason, hopes rose again at Etihad and the stadium that went mute for 70 minutes woke up into uproar- both fans and players.
After the final whistle, the Blues flooded the field with celebration, where all glory and honor were given to the captain for the wonderful job.
Manchester City are now in the first position with 95 points, just one point ahead of Liverpool.
All eyes are now set for the last match of the season. If Manchester City Lose or draw, Liverpool will clinch the trophy. However, if Manchester City wins, they will automatically lift the trophy.