Mr Assa Nyakundi was freed last week after the withdrawal of the manslaughter charges for a killing that has gripped the nation. The city lawyer told police that he accidentally shot his son after his gun malfunctioned, but police say that he intentionally shot him.
In a murder case that is threatening to tear the family apart, Nairobi lawyer Assa Nyakundi's wife Lydia and his eldest son Noah who were set to testify against him in court have now been considered persons of interest by the
Directorate of Criminal Investigations for "cover-up".
The revelations were made yesterday when Mrs Nyakundi's lawyer, Mr Danstan Omari, filed a case at the Constitutional Court seeking to stop the withdrawal of the manslaughter charges.
Mrs Nyakundi claims she was neither consulted when the Director of Public Prosecution Noordin Haji withdrew manslaughter charges nor was an explanation offered to her on the bid to charge the lawyer with murder.
Two detectives attached to the homicide unit within the Directorate of Criminal Investigations have already been interdicted over claims of bungling the probe in a bid to have Mr Nyakundi face a lesser charge of manslaughter.
"We will apply to have a murder charge on him because there is overwhelming evidence and it is the court to determine if it should be manslaughter once we file a murder charge," DCI boss George Kinoti said.
Following the developments, the embattled lawyer has willingly opted to move out of his Muthaiga North Estate residence to rent an apartment in Kilimani, in Nairobi.
The case will see family relationships and loyalty put to test as Noah who is listed among the key witnesses takes to the stand to testify against his father.
Noah was last seen crying uncontrollably at his brother's graveside in Lang'ata, with reports indicating that he viciously opposed earlier plans to bury his deceased brother at his father's farm in Ngoso village, Kitutu Chache in accordance with Abagusii customs.
"It is true that the two will be interrogated as persons of interest in our inquiry into the cover-up," Mr George Kinoti, the Director of Criminal Investigations (DCI) told the newsrooms.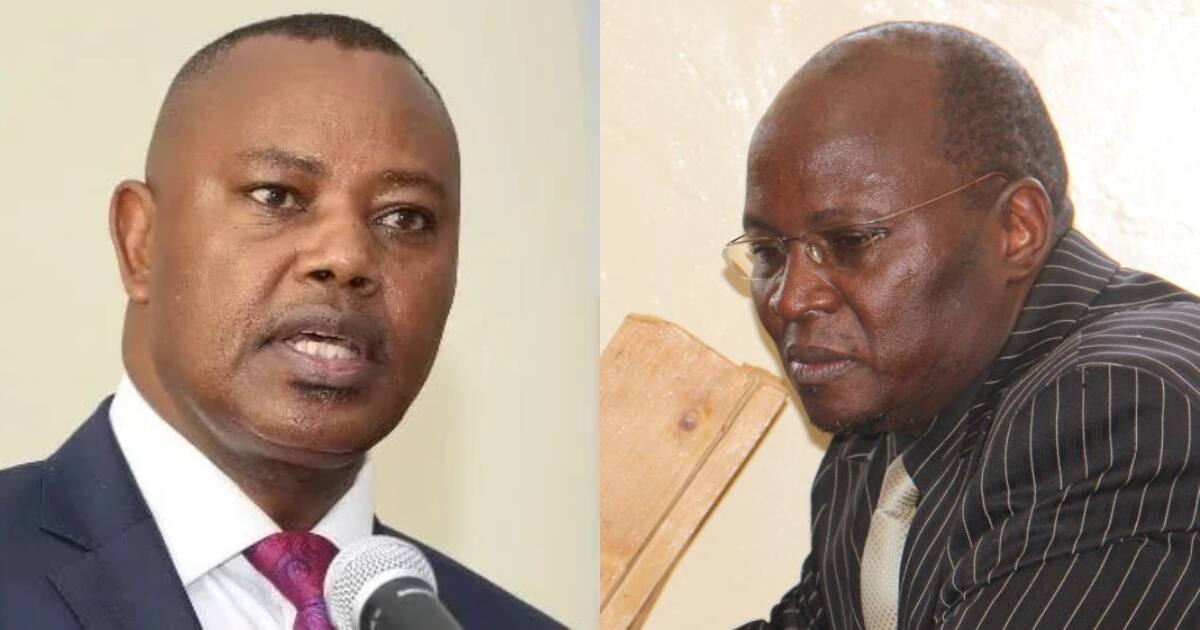 Mrs Nyakundi asserted that her son's shooting was an accident, and protested the revelation of her name and that of her son, who had been listed as witnesses in the case, terming it a contravention of Section 8 of the Victims Protection Act.
Reached for comment, Mr Kinoti asked Mr Nyakundi's family to let the law take its course. "What are they afraid of?" he asked. "In any case, we are charging Mr Nyakundi with killing another person. It doesn't matter whether they are related or not, and it is not for the family members to dictate to me what to put on the charge sheet."
Nyakundi is represented by a five-lawyer defence team led by Cliff Ombeta.