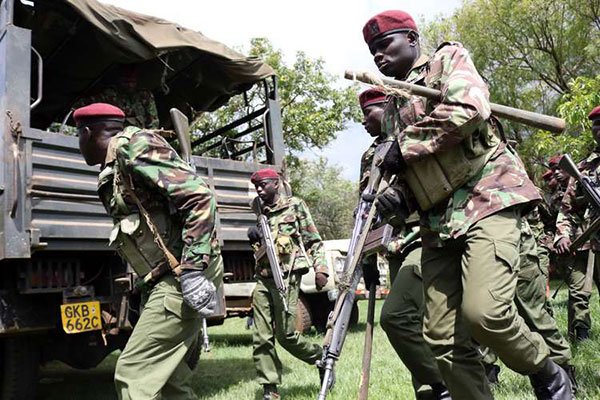 Kenyans on Twitter have hilariously reacted to the Kenya Police's deployment of the General Service Police Unit in Tharaka Nithi.
The residents have hence fled following a heavy deployment of GSU for an operation following the murder of Kamaindi Tharaka-Nithi chief.
Five Suspects have so far been arrested in connection with the murder.
However, Kenyans have joined the Police in Condemning the incident, echoing the Police for deploying GSU for an operation.
They are now hilariously reacting to tyhe deployment and here are some of the reactions.