A week ago Comedian Chipukeezy was trolled by ladies on Facebook for taking advantage of her girlfriend Kibanja.
The two recently became the topic of conversation in a popular Facebook gossip group called 'Chitchat for Nairobi Mums'.
Various claims were made by members of the group. Some claimed that she comes from a well-off family and so she bankrolls 'broke' Chipukeezy with another saying that she cheats on Chipukeezy with Pascal Tokodi.
She comes from a well of family, and that saves Chipu his peanuts straight to his pocket. This lady does everything by herself to actually make the world believe Chipu is taking care of her, the truth is Chipu is broker than brokest, stingy is the word, since he gets paid for shows, it's more of use me I use you and enjoy while it lasts, good for Chipu he gets to save," read a comment in the group.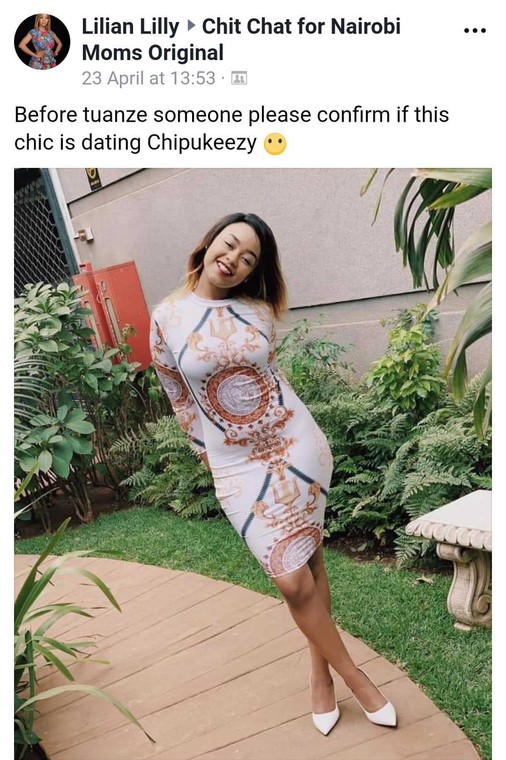 "Anaishi syokimau and that's the truth!!! Yeye na Pascal Tokodi wacha tu," another added sparking of claims that she and Tokodi had a thing going on on the side.
In a Q&A session with fans, Kibanja called bullsh*t on the whole cheating matter with this simple reply.
In another post, she said that her fans should not ask her questions in regards to her relationship as she was not going to talk about her personal life with everyone.
The two (Chipukeezy and Kibanja) have maintained a low-profile when it comes to their relationship and that may be the reason that people are trying to fill in the gaps as they are a very private couple.
Their relationship is on their own terms and the two went Instagram official on Boxing Day after months of people speculating. This was after Chipukeezy shared a video of him holding Kibanja while she seemingly whispered sweet nothings into his ear.