Foreign Affairs Cabinet Secretary Monica Juma Dr Juma was accused of introducing a new criterion during the evaluation and comparison of tenders, and cancelling the tender with the lowest bid, contrary to the procurement law and the Public Finance Management (PFM) Act of 2012.
The Public Accounts Committee (PAC) established that the Interior ministry did not submit the minutes of its tender committee's meeting to support its award of the tender for audit review.
Monica has been cleared by the Public Accounts Committee over the Sh3.5 billion controversial tender in the Police Insurance Scheme.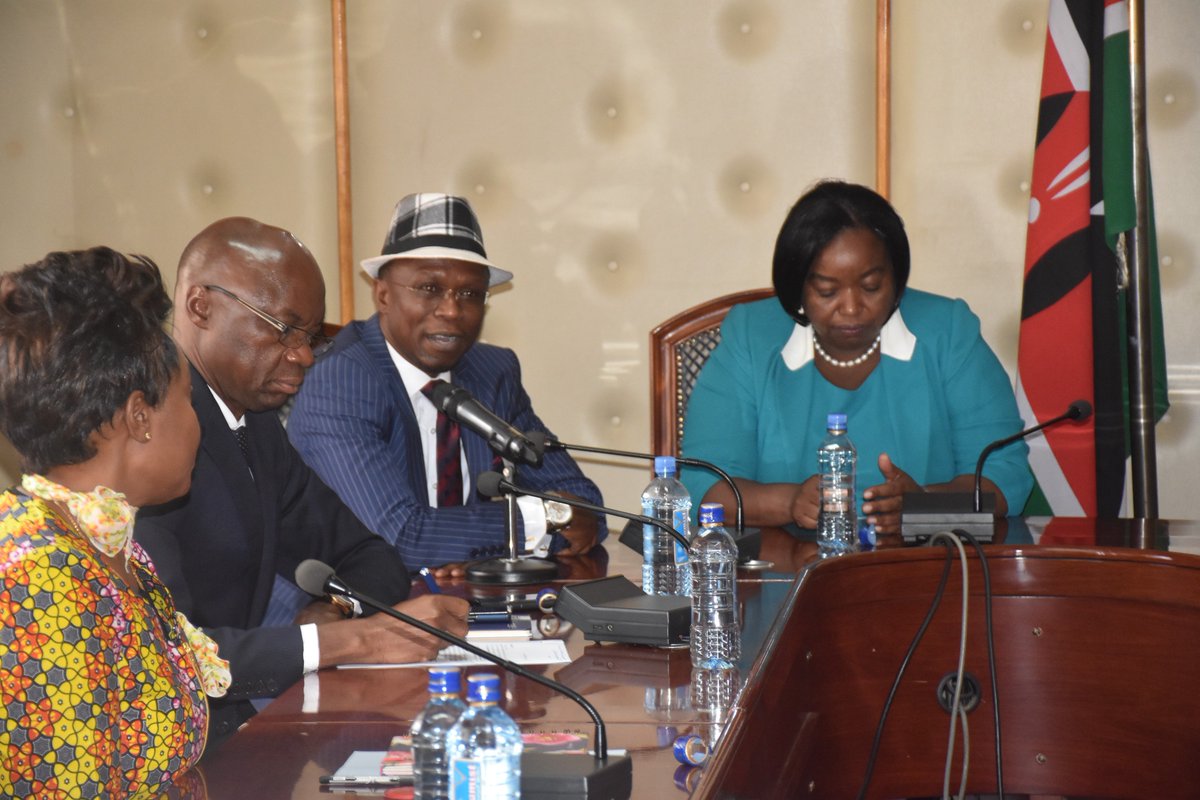 The Opiyo Wandayi-led committee, in a report tabled on Tuesday, exonerated the seasoned government official of wrongdoing after it established that the tender in question was awarded before Monica Juma was appointed to the Interior Ministry as Principal Secretary.
In the PAC report of 2014/15 that was adopted in November 2018, MPs recommended the prosecution of Dr Juma on grounds of awarding the two-year tender to Pioneer Assurance Company at Sh1.75 billion despite the firm being the highest bidder.
This is despite Britam Insurance Company Limited quoting a less amount of Sh629 million.
However, the committee chaired by Ugunja MP Opiyo Wandayi discovered that the tender covering the 2014-16 period was executed by then Interior PS Mutea Iringo.
Ambassador Juma took over from Mutea Iringo in 2015, one year after the tender had been awarded.
Dr Juma would later be appointed to Foreign Affairs as a minister in January 2018, replacing Ambassador Amina Mohammed. Ms Mohammed had a short stint in the education docket before being moved to Gender and Sports in February this year.
The clearance of Dr Juma is a reprieve since she now enters the list of Cabinet Secretaries who are not under probe. President Uhuru Kenyatta recently warned that he will be forced to fire ministers who are arraigned in court.