The war against corruption has been spearheaded by Directorate of Criminal Investigations (DCI), Ethics and Anti-Corruption Commission (EACC) and Director of Public Prosecutions (DPP), and the new inspector general of police says the police commission cannot be left in isolation, claiming to be fighting graft out there when they are not part of it.
Hillary Mutyambai is also proposing radical measures to rein in corruption in the service and end drug trade.
Mr Mutyambai wants police roadblocks reduced by half and police stations at ward level put under one command instead of the current set-up where every officer in charge of a section works autonomously.
Hillary has vowed that he will not sit in the office and watch things happening out there. That is the main priority of any police chief, ensuring that Kenya is safe.
Secondly, on the issues facing the service, especially corruption. He has made it clear that time has come and we must have a change.
"However, I admit this will take some time because I can't just come and tell the police stop being corrupt. The commanders know the challenge."
They have to be part of the war so that it cascades to the person on the ground.
When asked about the specific things he wants to do at the police station level? he said:
"We want to create an automated Occurrence Book. Of course, it requires resources, so I cannot give a timeline on when this will be finished but it is an area I will pursue.
But first and foremost I want to deal with corruption because that is our greatest challenge.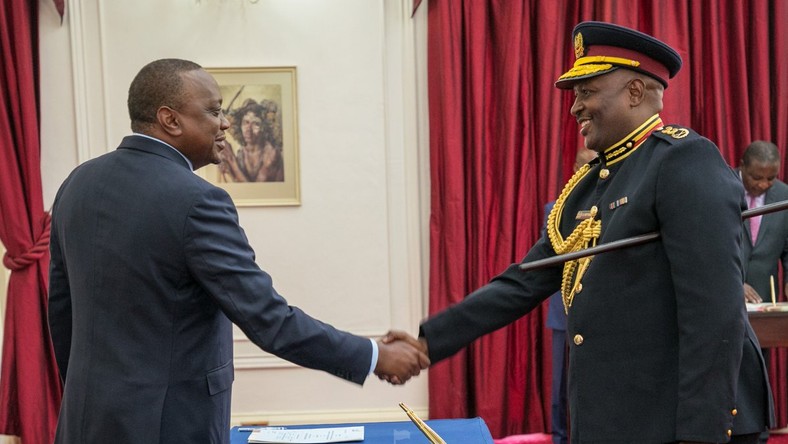 If I'm able to do 50 per cent, even before the media captures it, Kenyans will have given me feedback.
You know dealing with corruption within the police service is easier said than done …
I have looked at areas where I can do a quick fix. One, the number of roadblocks are so many, which we don't require. I shall cut them by half.
There will be no roadblock unless it is approved by the IG. And I must be convinced that the roadblock is serving the purpose. This will cut corruption by a big margin and you will soon feel it."
Is Hillary the new face of police service ?