A lady put up on social media a rather personal confession on how she intends to leave this man she has been in a relationship with she was 16, educating and fending for her up until she is now an accomplished lawyer.
Her dilemma however, is that she no longer finds the man to be of her "class", and intends to get married to someone other than him.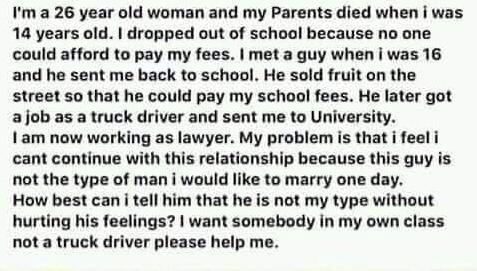 This spurred uproar online, with some calling her ungrateful, others heartless while on the other hand some said they understand her situation.
While cases of 'murder for love' have recently been on the rise in the country, it still is a very gray area for most.
On one hand, Moi University student was murdered for taking a lover's money without any efforts from her end to commit to the relationship,a Pwani University lady was on the other hand stabbed by a lover for refusing to take his money.
Research on giving and receiving according to Psychology Today reveals that: giving certainly has an effect, on the giver. Those who care, give, or help in an unsolicited manner feel more positive, alive, and have higher self-esteem. At the same time, the giver also feels more committed to the recipient of their giving.
The effects of giving on the receiver, however, are much more mixed. On one hand, receiving a gift can generate feelings of gratitude in romantic partners, increasing their liking and attraction towards the giver, and improving compliance with later requests. On the other hand, receiving a gift might also generate negative feelings of obligation and not lead to reciprocity.
Furthermore, in a dating context, gifts can also be seen negatively in terms of power and control, feelings of "being purchased", exploitation, trying to impress, guilt, or having ulterior motives.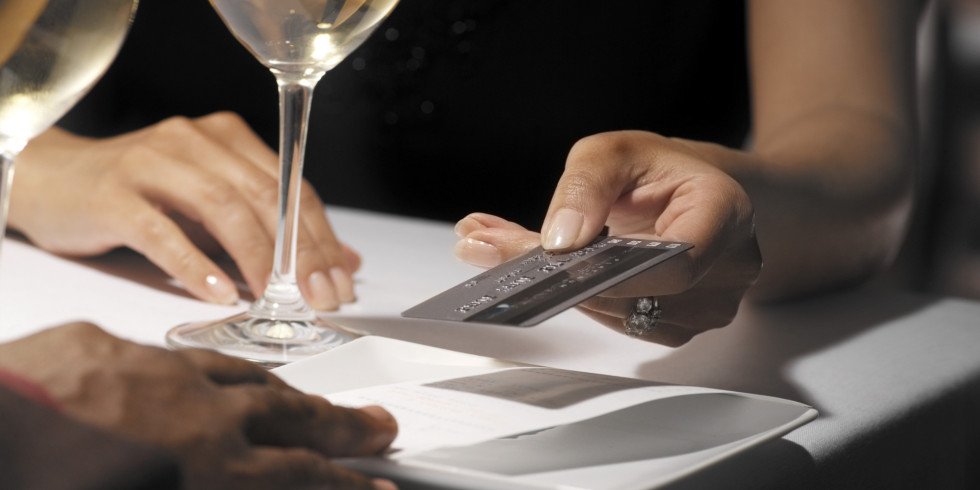 Thing is, when you get serious in a relationship, money becomes everything. Money determines what you do for fun, what you eat, where you live, and how you live. Money is the deciding factor in every decision that you make as a couple.
"At the beginning, we usually don't care. Actually, I don't care at all on the first date. I doubt that any of my buddies care about your credit score either. We just want to get laid. We just want to have fun. Most of us don't have six months into the future and a college fund for the kids," writes
Martin on 'A guy's perspective on Money and Dating'.
This must have formed the basis of most of the men's reactions on the lady's post, claiming that- contrary to public belief- they too expect their backs to be scratched back after financially moving mountains to give the lady a safe haven.