Nyali Member of Parliament Mohamed Ali is now bracing up to end the drug cartels in the country through legislation.
Moha Jicho Pevu as famously known is proposing tough penalties that will make survival of drug barons in the country impossible.
Law enforcement officers abetting drug trafficking will be fined Sh20 million if a new bill becomes law. A member of public, who deliberately refuses to disclose any drug-related information to a police officer risks, a fine of not less than Sh1 million.
The officers and members of the public also risk jail terms of 20 years and five years respectively, upon conviction, if Parliament enacts a new narcotics Bill.
The Narcotics, Drugs and Psychotropic Substances Control (Amendment) Bill, 2019 has been mooted to deal with officers involved in drugs and compel members of the public to disclose information to the authorities. However, no civil or criminal proceedings can be instituted against any person for disclosing any information, if done in good faith.
Through Moha Jicho Pevu Bill,it seeks to amend the principal Act by enhancing penalties that will see individuals found guilty of trafficking drugs fined up to Sh30 million.
Section 4 of the Principal Act only provided for a fine of Sh1 million or three times the market value of the narcotic drug or psychotropic substance, whichever is the greater, and, in addition, to imprisonment for life.
A police officer of or above the rank of Chief Inspector will be allowed to intercept communication to obtain evidence of the commission of a drug-related offence. The information intercepted shall be admissible in court.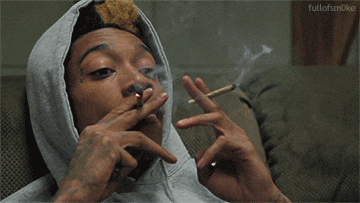 However, if the officer intercepts any other communication other than that allowed and order granted, he is liable to imprisonment for a term not exceeding 10 years or to a fine of not less than Sh20 million, or to both.
The Bill also categorises the crime in relation to narcotic and psychotropic substance as a transnational organised crime, since it transcends geographical boundaries. It also introduces the new offence of conspiracy, since the parties to the crime may be located in different countries.
"The encouragement and support which co- conspirators give to one another rendering enterprises possible which, if left to individual effort, would have been impossible, furnish the ground for visiting conspirators and abettors with condign punishment," the proposed Act reads.
However, possession of, say, cannabis solely for one's own consumption attracts a lesser punishment of imprisonment for ten years.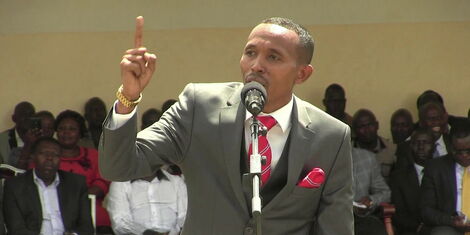 Possession of any other narcotic drugs, other than cannabis, for own consumption will attract imprisonment for 20 years and a fine of not less than Sh1 million, or three times the market value of the drug or substance.
A new sub-section, 3(2)(c), has been introduced to include possession of a machine, equipment, laboratory or any other utensil intended for preparation, production or manufacturing of narcotic drugs or psychotropic substances.
The section will, however, not apply if the person has a licence, or is a medical practitioner in possession of such for medical purposes.