Hours after Tahidi High Actor Ephy Saint and his baby mama Chantelle exchanged harsh words on social media, the actor has opened up about his baby's condition. 
The model-cum-actor has revealed that her daughter, who was born last year has brain damage.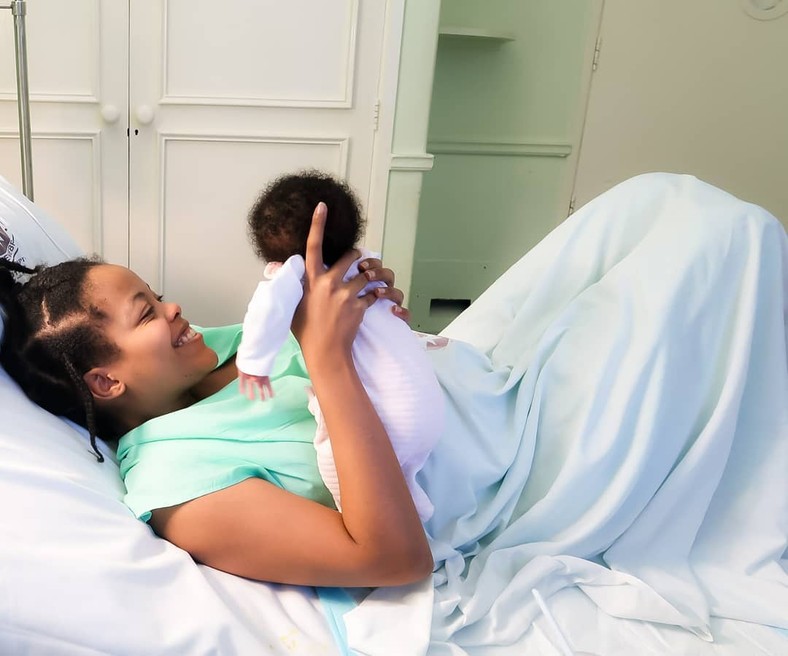 In an emotional post, Ephy wrote;
(name withheld) I am sorry you had to be dragged into this social media experiment.. apparently they changed your name but I will call you by the name I gave you… all the prayers I sent to the man above when they told me you probably got brain damage at birth cause of prolonged labour… before I signed papers to let them probe you and prick you to clear your infection… I Love you more than words can explain your grandma can or will probably one day tell you if not this post is for you.
He continued;
The fact that you never breastfed worries me but God had other plans for you I hate to introduce you to the world like so but this world is mean and the ppl in it even worse but my prayers for you will protect you everyday that you live. They told the world the bad things I was/am i hope the will tell you the Good and the better and the joy you brought me… you are not a mistake and you will never be, I was just the vessel chosen by God to channel your soul into this world. I have no room for hate I forgive them for everything and I pray they forgive me. But know that u always have a home n my house. And a soft spot in my heart.
One of his followers, Annexis Muriu even commented on his post asking him if he was providing for the child.
Apart from prayers on the brain damage issue, I hope you're also helping on treatment bills if at all there's any required.
Chantelle, who had never shared photos of her daughter's face, posted her pics a few hours after Ephy shared a pic of their angel.
In one of her posts, Chantelle shared a touching story about her child. The young mother narrated how she almost lost her child at the start of this year.
She wrote;
I was very close to losing my love on the 1st of January but I thank the Lord that she is here. When I pushed her out, she didn't cry, I remember telling my sister who was in the delivery room with me to go be with her and watch what they were doing to her. It still is a very traumatizing memory for me. I will do a vlog one day narrating everything.