As the search and rescue mission enters day 5, the fate of Cuban doctors believed to be held at ransom by Al-Shabaab militants hangs in the balance.
There has been renewed pressure after Raul Castro's daughter drew America into the abducted Cuban doctors' story, saying the country is squarely responsible.
Cuban Doctors
In a diplomatic business that generates in excess of $11.5 million dollars, Cuba has its doctors in several countries in the world.
The Cuban doctors, however, do not get to enjoy the benefits of this amount.
They make do with a government stipend that covers their basic needs like clothes, food and a little money to just get by.
According to the doctors who have escaped the communist country's exchange program, the scheme is a form of modern-day slavery.
Adverse working Conditions
Apart from just Kenya, the Cuban doctors are usually sent to war-stricken countries where they battle with adverse living conditions.
Some of the hostile countries where the Cuban doctors have been sent include the Ebola-stricken Congo, contentious Saudi Arabia border with Yemen and even the remote areas of Brazil Amazon.
Abducted
Days after they were posted to Mandera, one of the Cuban doctors intimated to a local TV reporter that he had developed resilience after working in the Amazon areas of Brazil.
"We have security personnel around us all the time but despite that Mandera is safer than many other places I have worked including Brazil's Amazonas area," said one of the kidnapped doctors.
Friday April 12, armed gunmen ambushed the Cuban doctors on their way to work and killed one of their police guards.
The driver of the government Toyota Hillux that was ferrying the doctors is in custody.
Tuesday, April 16, a local publication reported that the driver of the doctors had been airlifted to Nairobi after a brief interrogation.
Police also narrated that they had confiscated his Nokia mobile phone, and that they suspect the driver had contact suspected abductors before the crime happened.
Police records show that the driver has in the past been accused of crimes that border on abduction.
Four-pronged Rescue Operation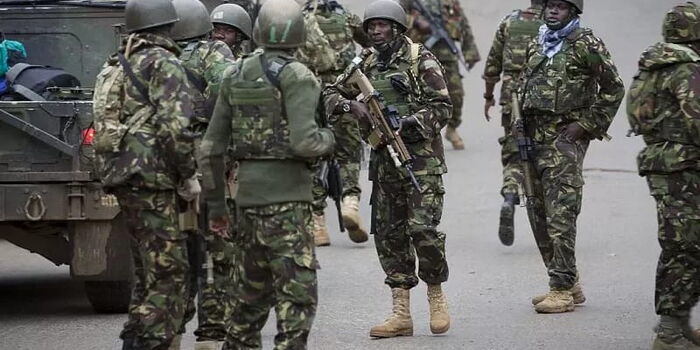 Meanwhile, police are currently engaged in the search of the abducted doctors.
In the four-pronged search, troops drawn from ATPU, KDF, Police reservists and a delegation of Mandera elders have crossed the border in a bid to negotiate with the terrorists.
However, police spokesman Charles Owino on Friday ruled out any chances of negotiating with the terrorists, and even paying a ransom.
Doctors in abduction-prone areas like the neighbouring Wajir, Garissa and Lamu counties have been evacuated out of the fear of recurrent abductions.
Whether the doctors will be back in Kenya alive; only time will tell.