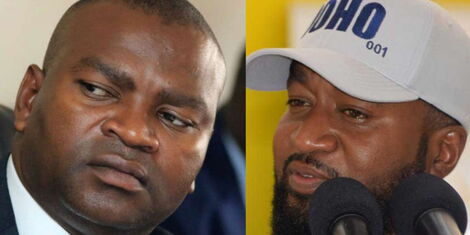 Just what's in an Academic Ceritificate? Should one's academic abilities be used as a measure of intelligence when seeking a leadership/political position in the country?
Well, these are some of the questions that a number of Kenyans have been asking as the Academic qualifications of a number of politicians keep being questioned day in day out.
We all remember when Mombasa Governor Ali Hassan Joho was on the spotlight for allegedly faking his academic papers only for revelations to be made that he scored a D Minus in his KCSE.
Joho would later own up to his D- grade. He said that his grade should be an inspiration to every young person out there.
"As I stand here I am a holder of a D- (minus) but that has not stopped me. There is progression and that should be an inspiration to other children from poor families. As I stand here I am a student of an MBA," Joho
We all thought that this debate on Joho's academic record was over until Rashid Echesa happened.
The former Sports CS has mocked Joho saying that his poor Academic power cannot allow him be the Country's head of state.
Echesa has said that Joho cannot beat Ruto who is now a certified PHD holder if they are to go head to head in a Presidential election.
Echesa has revealed that when he was appointed as the Sports CS, he was forced to enrol in a adult school since his academic levels were also poor.
Echesa has further revealed that when he joined the adult school, he met Joho who was also a member of the class and that the Mombasa Governor was the poorest performer in the class.
"Mimi vile nlipewa kazi ya uwaziri, mnajua masomo ilikuwa chini kidogo nikasema niende kwa Gumbaru. Ile Gumbaru nlienda, yule nlipata ni Joho na kwa hiyo Gumbaru mtu mjinga wa mwisho ni huyo Joho," said Echesa.
WATCH ECHESA MOCK JOHO BELOW: