Panic gripped a private Migori hospital when goons broke in on Thursday.
The ordeal left the hospital attendants at St Akidiva Memorial Hospital aghast as the goons, of all things, took off with a dead man's body.
In addition to the bizarre robbery, the hospital has been left in financial crisis as some of the patients used the chance to run away from hospital bills.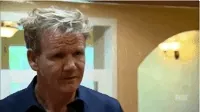 "They came in at around 9.15am. They just pushed the gate and forced entry. Some jumped over the fence. They took the stretcher, went in the morgue and carried the body away. They put in a truck and threw away the stretcher ," said Ledmonton Pete, the hospital's General Manager.
Mr Pet added that the ordeal further led to the escape of eight patients.
"During that time, eight patients who were almost being discharged escaped through the crowd without paying medical bills. The hospital has lost a lot of money from the incident," Pete added.
Hospital proprietor Dr Aggrey Idagiza reported that the patients owe the hospital bills amounting to Sh2 million.
"We are counting loses because the eight patients who had surgery owed the hospital between Sh1 million and Sh2 million," Idagiza said.
The matter was reported to the police.