After over four months of streets protests, Sudan's President Omar al-Bashir has stepped down and consultations are under way to set up a transitional council to run the country with many indicating that the current wave of resignations by Africa dictators could see Uganda's long serving president Museveni exit next.
Tens of thousands of people have been maintaining a protest vigil outside military headquarters since Saturday, demanding the removal of the president who has been serving for 30 years now.
The protests, which erupted in December, have become the biggest challenge yet to Bashir´s three decades of iron-fisted rule.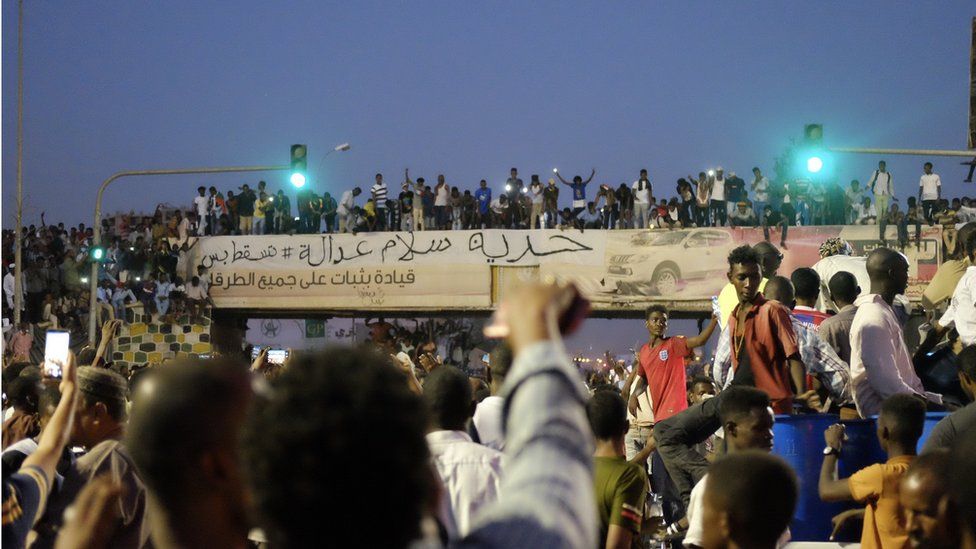 "We are waiting for big news," one protester told AFP from the sit-in.
"We won´t leave from here until we know what it is. But we do know that Bashir has to go.
"We had enough of this regime — 30 years of repression, corruption, rights abuses, it´s enough."
On the other hand, Museveni has ruled Uganda for 31 years. With five presidential terms in office, Yoweri Museveni is surrounded by controversies related to freedom of speech, human rights, allegations of nepotism, and even the killing of Ugandan citizens.
"The problem of Africa in general and Uganda in particular is not the people, but leaders who want to overstay in power," he declared as a young revolutionary full of visions and ideals.
Museveni is exactly the problem he once talked elegantly against in his younger days.
He has been in power for 32 years now and does not look like one who is about to take the high road to retirement.
In 1996, as winds of change swept through the African continent, Uganda introduced a two five-year presidential term limits. However, 10 years later, Museveni engineered the removal of the term limits.
The 74-year-old leader has not spared any effort to maintain his absolute grip on power.
Many thought that his fifth elective victory in 2016 would be his last given the constitutional age requirements that barred anyone older than 75 from vying for the presidency.
But in January this year, as he did with the term limits, he engineered a constitutional amendment that removed the age limits thus allowing him to serve indefinitely.
Many believe that it's time for Ugandans to truly liberate themselves.
Could he be next to exit?
Let's hear your thoughts below..