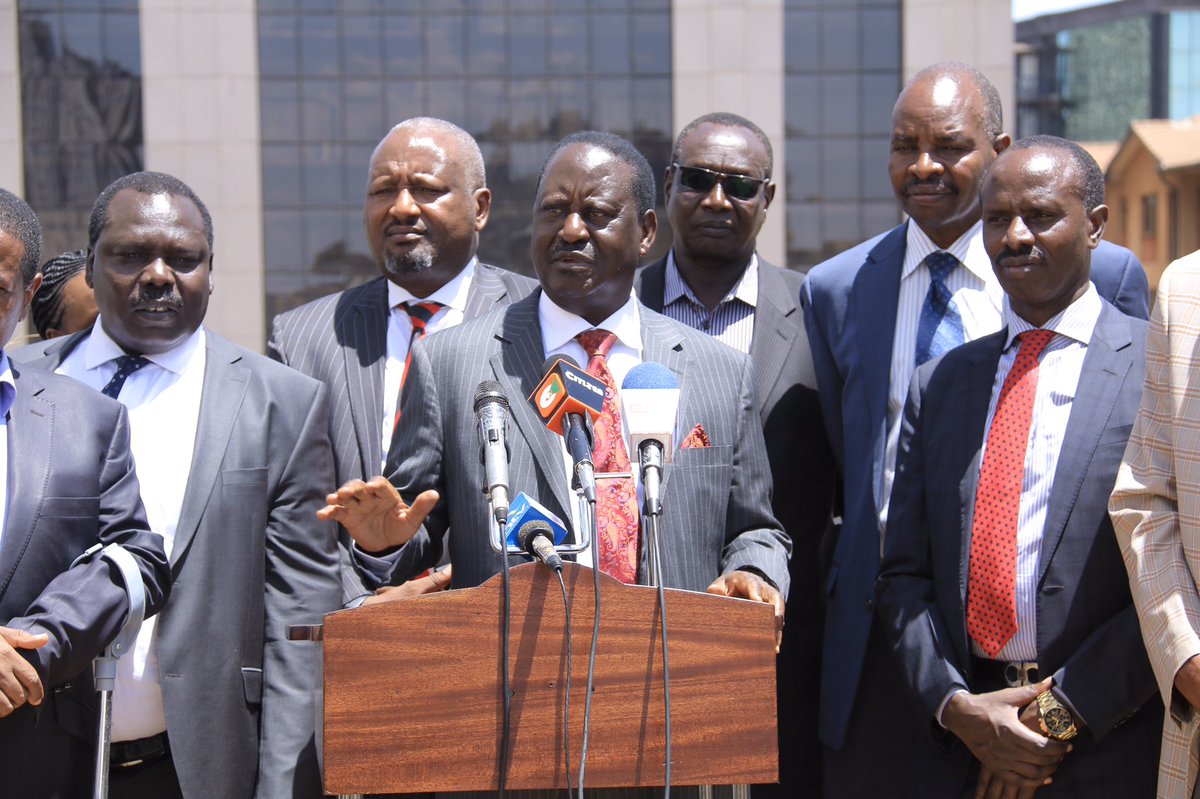 You cannot say you met Kalenjin leaders if the region's kingpin William Ruto was not in the meeting.
That is the response that former Prime Minister Raila Odinga has been told after posting pictures of himself with some political rejects from the region led by Nick Salat.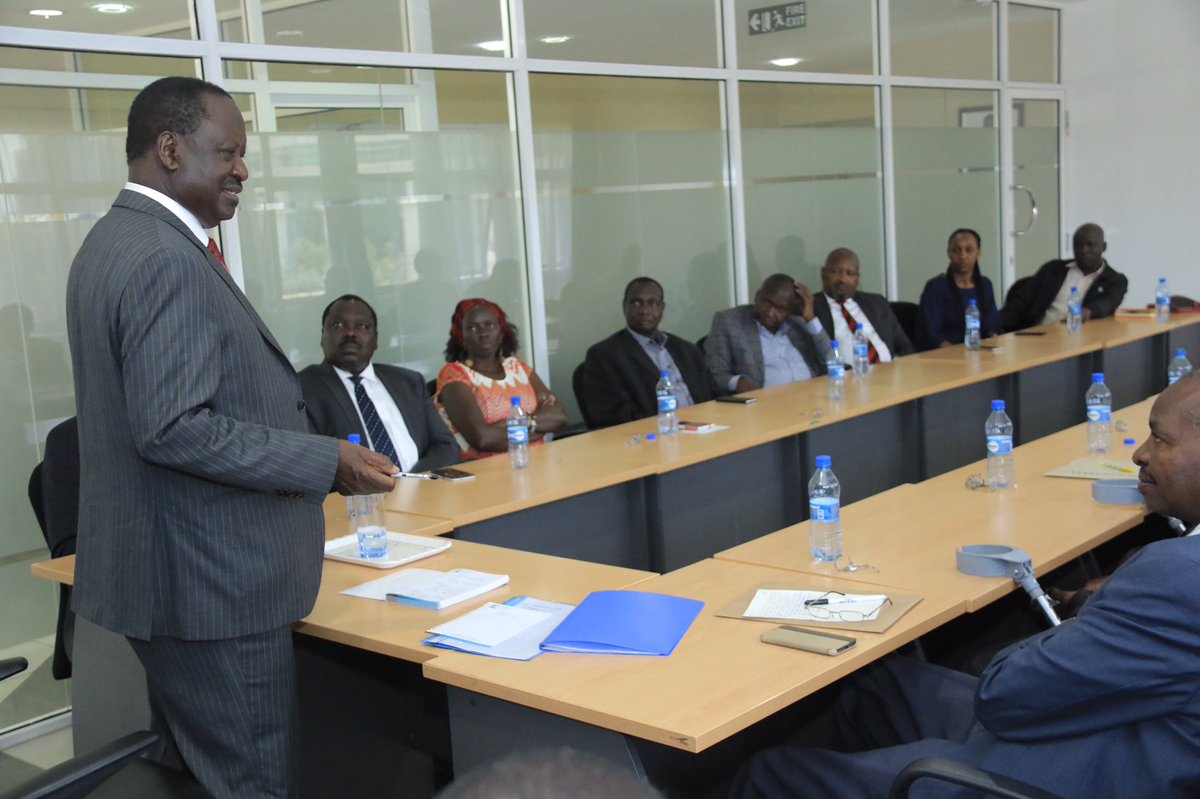 Raila posted on social media that he met leaders from the Rift Valley at his Capitol hill office and discussed among other things; "the Building Bridges Initiative, famine in parts of the Rift Valley and how to ensure that the dams whose funds have been embezzled can be set back on track."
But Kenyans have told Baba that these are not Kalenjin leaders. He was maybe conned.
Baba umecheswo..those are not kalenjin leaders…For real i come from that region…they are not even power brokers..look for Prominent farmers, businessmen power brokers etc…na our sober leaders kama Alfred keter,Kutuny, na Mishra ..hao..ndio watakusaidia..bt great initiative— THE DUKE OF KESSES🎩🎩 (@FranklinChes1) April 8, 2019
Some Kalenjins on Twitter, have told him that they know their own leaders.
For the record. No one endorsed any of them esp @wilson_sossion as our leaders. We know our leaders, Ask @WilliamsRuto— Brian Yatich (@Yatich_) April 8, 2019
In fact the word Kalenjin was trending on Twitter.
Does Baba know that Nick Salat does not have authority to speak for the community?
Someone challenged Baba to meet Ruto if he has the guts.
Which leaders! those are kalenjin political rejects. Meet WSR if you are men enough,we speak through Ruto ONLY— Emsea Kips (@KipsEmsea) April 8, 2019
And someone has said that Baba is trying to drive a wedge betweek Kalenjins and Kikuyus.
Why do you think @RailaOdinga is driving a wedge between the kalenjin ang the kikuyu…he knows of the historical tensions between the two…his evil agenda will be defeated…we want honest and peaceful politics and we are commited to that…never shall we shed blood again— guru kipla (@KellyKipla) April 8, 2019
There is a lot of tension between Raila and Ruto at the moment with some pundits that Raila is using the handshake to ensure Ruto does not become President in 2022.
A section of leaders from Rift Valley also claim the war on corruption is just trying to fight Ruto.