Alcoholism is a condition in which a person has a desire or physical need to consume alcohol, even though it has a negative impact on their life. In the past, a person with this condition was referred to as an 'alcoholic'. However, this is increasingly seen as an unhelpful and negative label. Health professionals now say that a person has an alcohol use disorder.
Journalist Tom Osanjo has come out to reveal how he battled depression for two years thus succumbed to using alcohol and other drugs. Tom, who was a journalist at Nation Media Group explained how his superior advised him to seek medical attention after confessing he was battling with depression.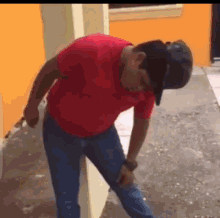 During an interview, he narrated; "Aliyenisaidia ni mkubwa wangu kazini. Nilianza ku suspect ni depression na nikasoma nikathibitisha nilipoenda kazini kuna counselor na tulipoongea akanituma kwa psychiatrist. Kuna madawa nilikuwa nimepewa na sikuwa nakunywa vizuri, dawa za anti depressants.
Rehab nilikaa kwa miezi mitatu na counselor na unapewa madawa na mle ndani kulikuwa na watu wa aina yoyote. Nilipoweka story yangu kwa gazeti watu wamenipigia simu na nikaanza mpango wa kuelekeza watu kwa wenye watakaowasaidia."
He has currently stated a health program where he advises persons living with depression.