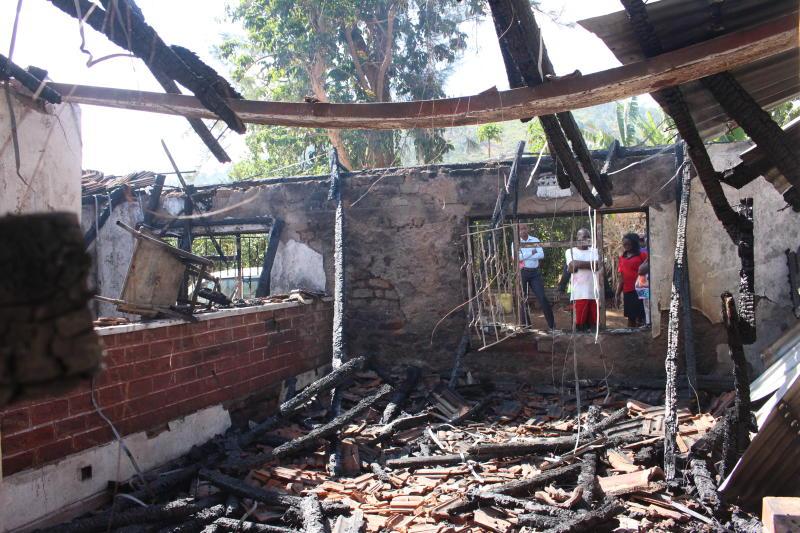 In a rather very sad story, a woman in Katoloni Sub Location in Machakos County is mourning the death of her three children in a fire that razed down their  home Tuesday night.
Eye witnesses say the fire broke out at around 11:00pm when the family had already gone to bed.
The fire is said to have started in the living room before spreading to other rooms in the house.
Neighbours managed to pull the woman out of the inferno and she is currently receiving treatment for burns at Machakos level 5 Referral Hospital where she was rushed in critical condition.
Machakos County director of emergency services David Mwongela said the fire, which gutted down part of the seven-room house, was likely an arson.
"Police are investigating the incident but in our own assessment the fire may have been prompted by a highly inflammable material such as petrol or kerosene," Mwongela said
The bodies were moved to Machakos hospital mortuary.
Machakos governor Dr.Alfred Mutua has since come under fire for laxity from the county's fire department.
Here are some of the reactions.
Last year, governor Mutua was blasted for poor services by the same fire department.