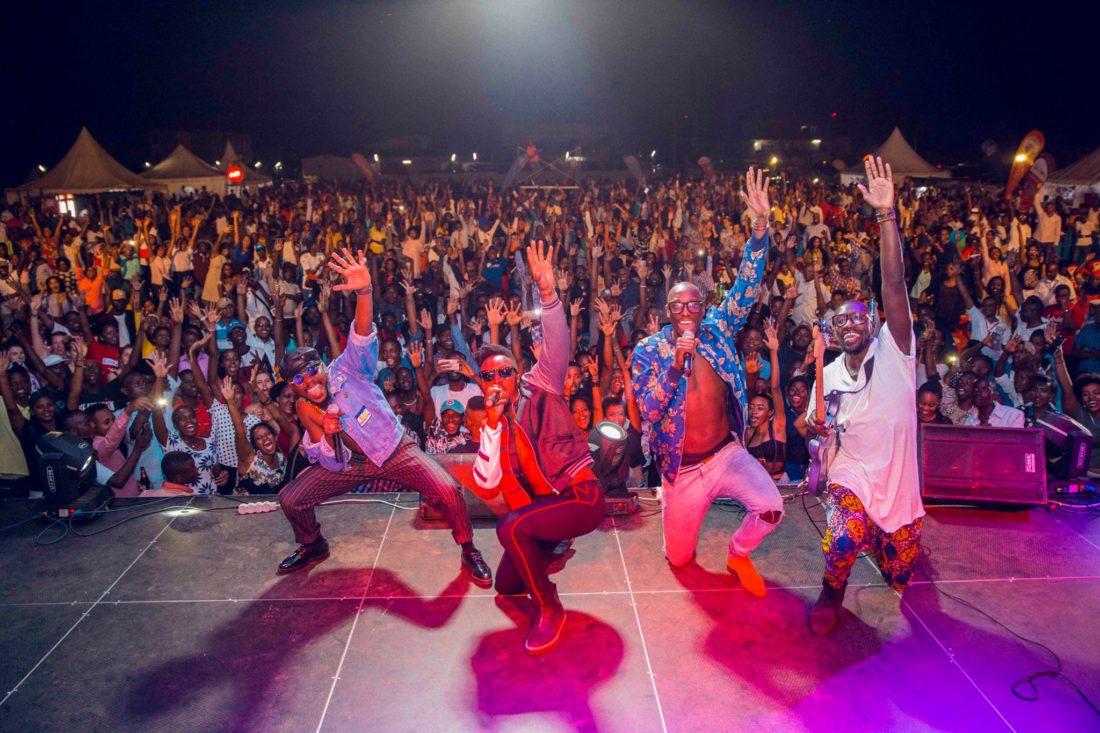 The state of the music industry in Africa and in Kenya has had a lot of hard times for the last few years and it is something that is connected with problems that affect the musicians as well.
The Kenyan music industry is still miles away from its full potential according to some artists. Over the years some artists have boldly tackled the music industry by faulting some of the music that was being put out there, but the Kenyan people seem to be going with flow anyway.
Here is a list of artistes who once dominated our air waves and the industry but may now be considered rather irrelevant;
Jimwat
Jimwat was once the cream of the Kenyan hip hop industry, releasing hit after hit. He was signed under Calif Records and made major collabos with top artists back then, among them, Jua Cali, Nonini, and Collo.
His top track kitu kidogo was named one of the realest songs ever produced, reflecting the major corruption in the country.
King Kaka, one of Kenya's hottest hip hop artists right now, has recently sparked a new beef with the 32-year old Under 18 star.
It's a less known fact that back when King Kaka was starting off his career, he asked Jimwat for a collabo to help him promote his music, but was turned down. But the tables have since turned and King Kaka seems eager to rub his success on Jimwat's face
In his hit track 'Mistarillionaire', King Kaka mocks Jimwat for refusing to work with him. Jimwat was not so happy with the comment and responded to King Kaka explaining why he did it.
"Najaribu kusort hiyo issue ya kama nilimnyima collabo, which is true," Jimwat explains. "He was an upcoming artiste, so along the way nikijaribu kumake my comeback, nilienda Kaka Empire na walinizungusha sana. So the time alinitaje nilifeel nikama ananimock. Ilikua issue yetu kivyetu na akaiweka public."
Jimwat later released 'Blunder', a diss track entirely dedicated to the Kaka Empire genius. But the song became a bigger blow to him as it did not raise as much heat as would have been expected. Jimwat may have to slowly face the reality that he may not have the favor he once had from his fans anymore
Redsan
Looking back into Redsan's career, it's fair to say that he has come a long way. He first joined the music industry in the early 2000s when kapuka music was the vibe in the Kenyan entertainment industry. He later changed his music style and started doing dancehall music. Redsan has fairly grown with the industry and it's only fair to give him credit where he well deserves it.
However, looking closer at recent events, Redsan is yet to realize that he isn't as big as he used to be. First, he accused rogue promoters of sabotaging his latest album launch, and then went ahead to beat his own producer (and friend), even after getting the whole album produced for free.
Some have argued that Redsan is only looking for drama to draw fans back to his music, in which case, it hasn't worked well for him. Many Redsan fans have since unfollowed him on social media and at this rate, Redsan may lose on his career entirely.
Jimmy Gait
I think I speak for everybody when I say Jimmy Gait is like that kid who always got bullied in school but kept being weird anyway. The Huratete Kenyan gospel artist started his music career in 2006 and has come a long way, literally.
The entertainment industry, particularly music, has been quite rough (and sometimes unfair) to Jimmy Gait as Kenyans continue to find new ways and new memes to troll him online.
Jimmy Gait has quit doing music severally but every time, he re-invents himself and comes back stronger. Yet many are still so determined to make fun of him and his career.
Just a few years back, the Muhadhara award winner admitted that one time, the cyberbullying got so bad he almost committed suicide. In his latest song, Pokea Sifa, Jimmy Gait talks about the rough journey he's had to go through in his music career and how God eventually came through for him.
As a living testimony, Jimmy Gait is currently running the Hisiah campaign to spread awareness on cyberbullying.
Bobby Mapesa
Bobby Mapesa is well-known as the smooth talker, or at least he used to be. Back when kapuka music was major in Kenya, Bobby Mapesa seemed to bring something different to the table Smooth Rap.
He was particularly famous among many hip hop fans in East Africa and while there wasn't much to choose from back then, the "Master" hit singer was much admired for his talent
After taking a big break from the industry, Bobby Mapesa finally came back and teamed up with Calvo Mistari in their release; the BC album. The album contains many tracks, from hip hop to kapuka and rnb.
The duo has teamed up with other top Kenyan artists such as Sage, K Force, Gabu, and Steve-oh. In an interview after the release of their song, Love Me, Bobby Mapesa admits that he is still trying to catch up with the new music style today.
"My fans have never heard this soft side of me," he says."I think working on a love song is nice for a change."
Prezzo
Hip hop rapper Jackson Makini, also known by his stage name CMB Prezzo was once a key player in the East African rap game. His hit songs 'Mafans', 'Let's Get Down', and 'Naleta Action' top major African charts and his career was its peak.
However, as the music game started changing with new genres such as afrobeat surfacing, Prezzo was unable to keep up with the new trend and slowly fell off the entertainment grid.
Years later, Prezzo joined the seventh season of Big Brother Africa and was back on the trendy sphere. But even that came to an end and the Mimi na wewe hit rapper slowly faded off the charts again.
Like the runaway bride, Prezzo seems undecided on his music career as he keeps showing up and vanishing from the industry. He was lately reported to have major Mama's boy issues and it may take some time before he figures out his personal life, let alone his career