The scion of Raila was in a happy mood and she seemed be at ease and looked very healthy.The younger Odinga has shown immense strength and courage in her recover process and finally she has come out the winner after battling months of staying indoors.
Rosemary Odinga threw her hat in the Kibra constituency ring, and a few expected her to fight hard political battles.
After all, her pedigree as the daughter of Raila Odinga, who was then eyeing the presidency, put her as a front runner.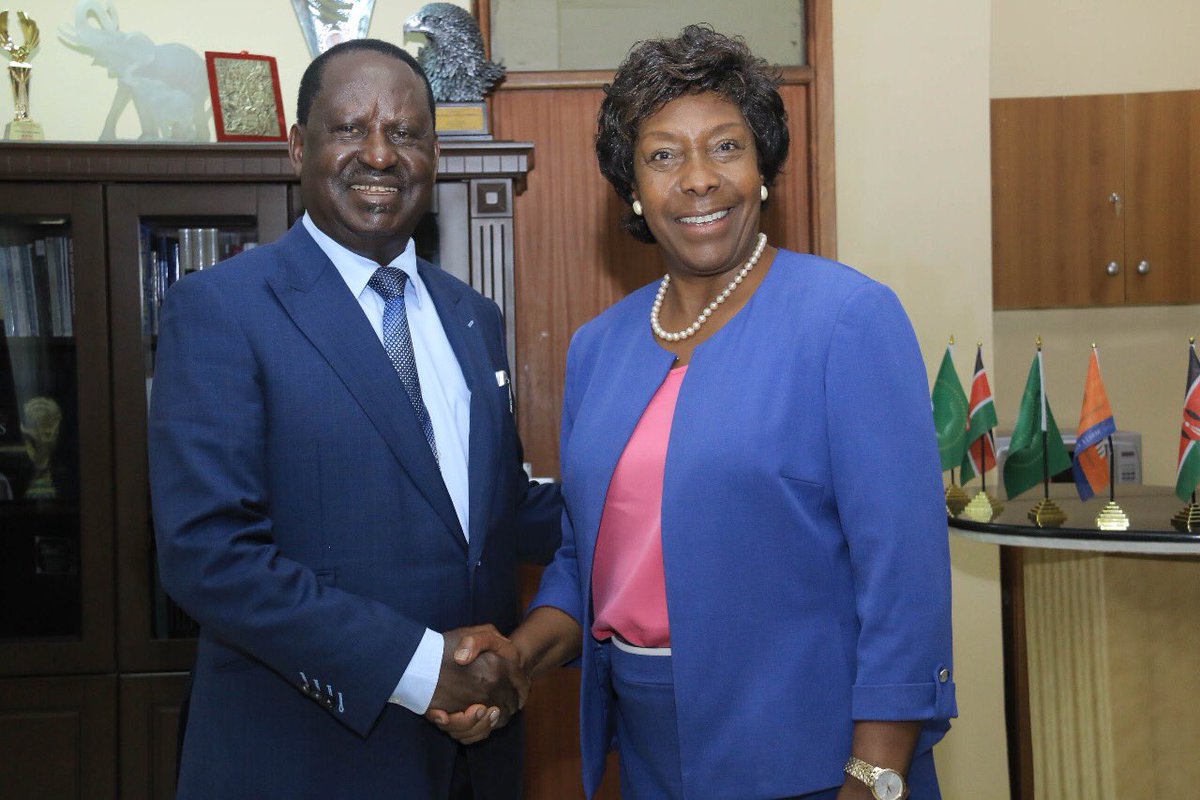 Her early campaigns were crowd pullers and the seat, many concluded, was hers for the taking.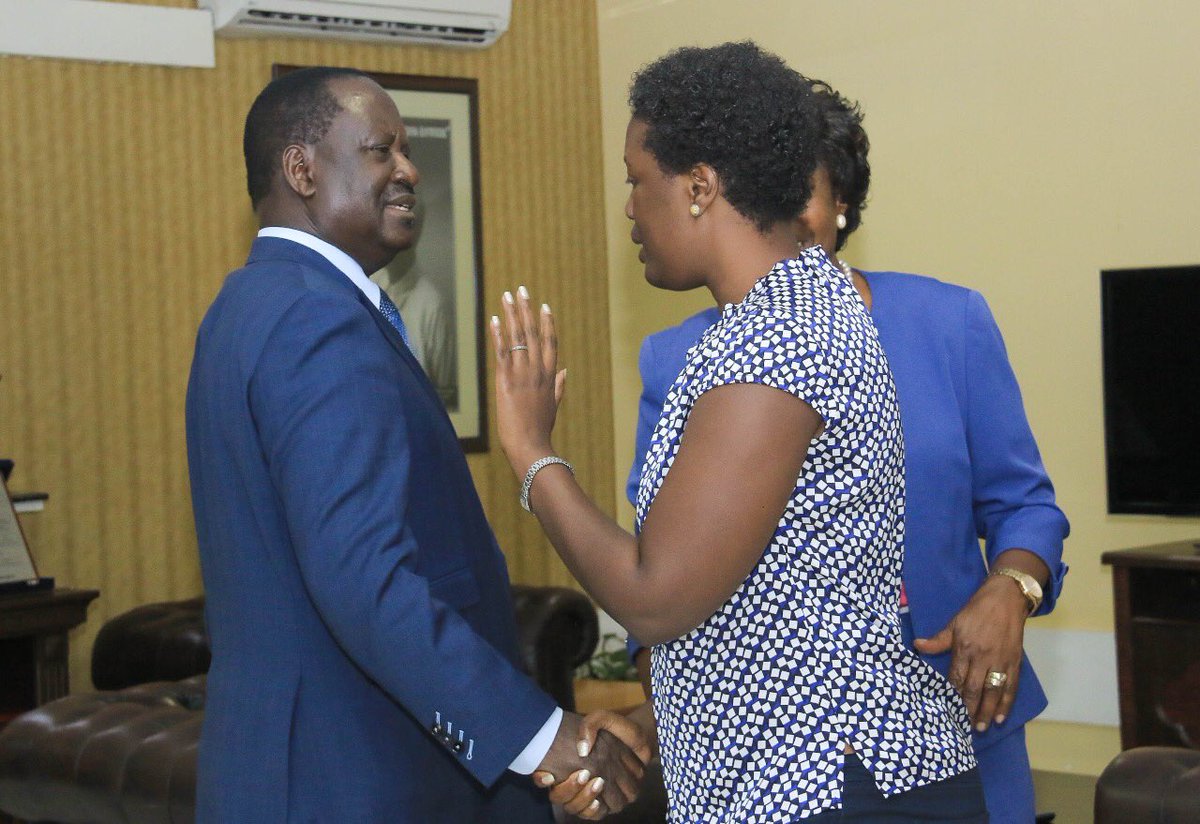 After losing her eyesight while  undergoing treatment for two aneurysms, brain tumour and stroke,Rosemary Odinga now seems to be up again on her feet and healthy after pictures of her in Capitol Hill,her father's private offices emerge.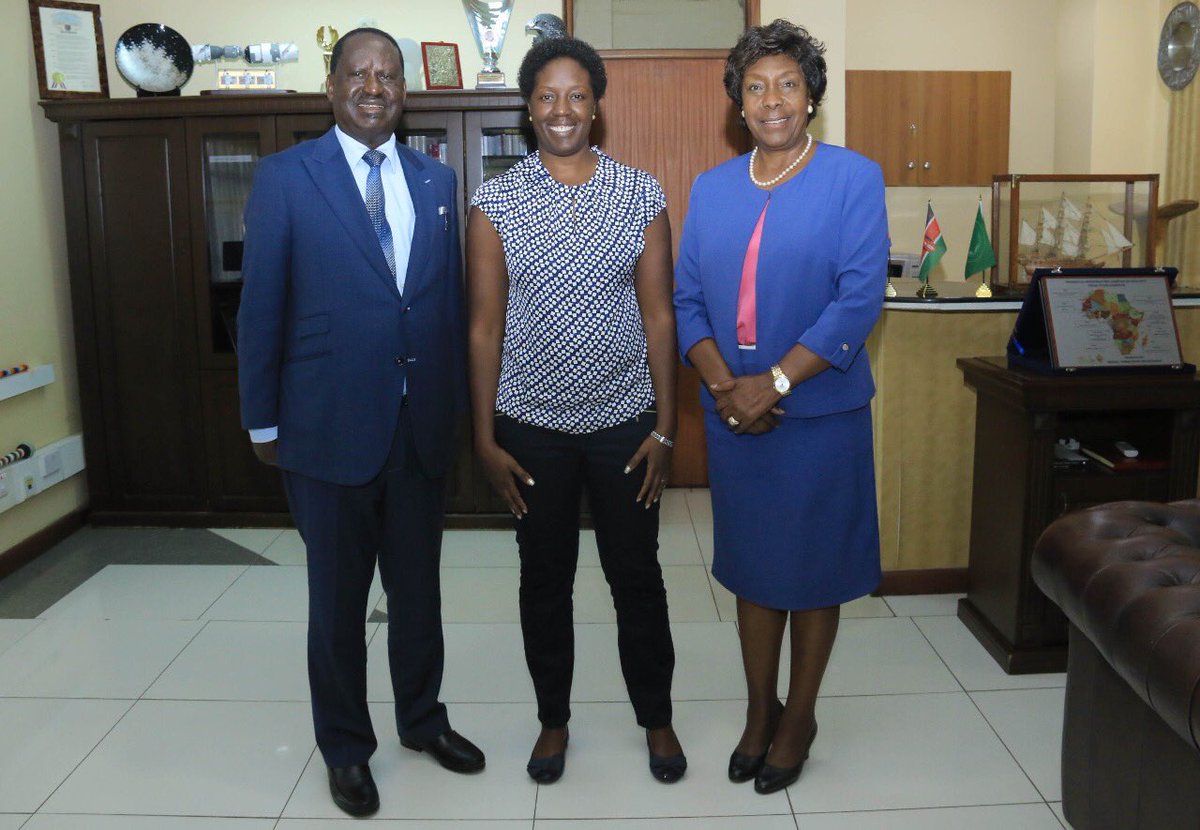 Rosemary's recovery to even this frail condition that we saw is of course her very own doing, but it was also only possible because of the utter devotion that Raila, Mama Ida and sister Winnie somehow managed to summon, so soon after they had inconsolably lost their first-born Fidel.
Rosemary's resolve to fight what is perhaps her greatest battle is not far-fetched. She comes from a family that has weathered many a storm. As a family, the Odingas suffered emotionally when they lost Fidel, the family's first born in January 2015.Politically, the Odingas have suffered under successive governments for their steadfastness in sticking to what they believed was right.