Gooner's midfielder, Aaron Ramsey continued his long Arsenal farewell by boosting the Gunners' Champions League hopes.
Premier League table:

1. Liverpool 79pts
2. Man City 77pts
3. Arsenal 63pts
4. Tottenham 61pts
5. Man Utd 61pts
6. Chelsea 60pts

The Gunners are in the top 3 of the Premier League for the first time in over 2 years. pic.twitter.com/ntITES6Xur

— Football Tweet (@Football__Tweet) April 1, 2019
Midfielder Ramsey perfectly squirted a low shot into the bottom corner to send the north London side on their way to a 2-0 victory over Newcastle at the Emirates.
El gol de Ramsey (1×0) pic.twitter.com/sYSeLaZr7Q

— Adicto al @Arsenal (@arsenaldicto) April 1, 2019
Ramsey, who was given the captain's armband, will leave the Gunners at the end of the season having signed a money-spinning pre-contract at Italian giants Juventus.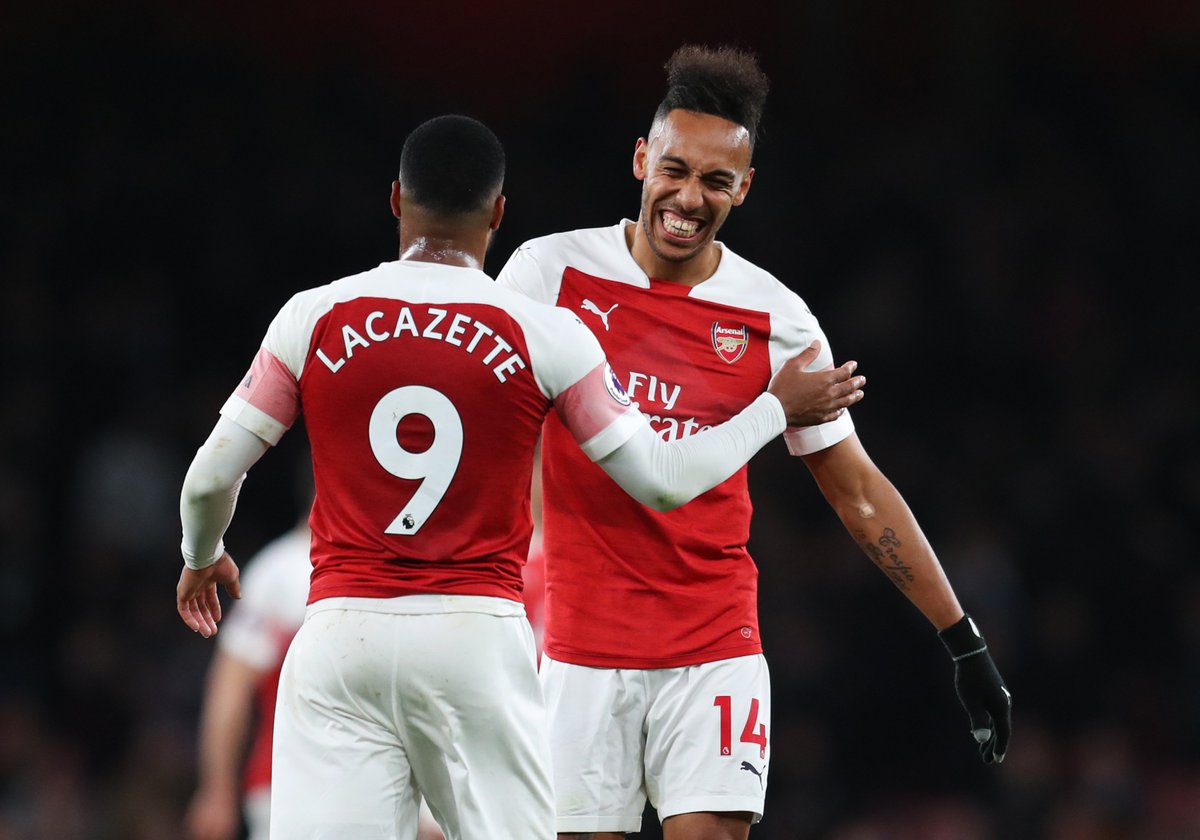 Alexandre Lacazette made sure of the result with a delicious lob in the 83rd minute.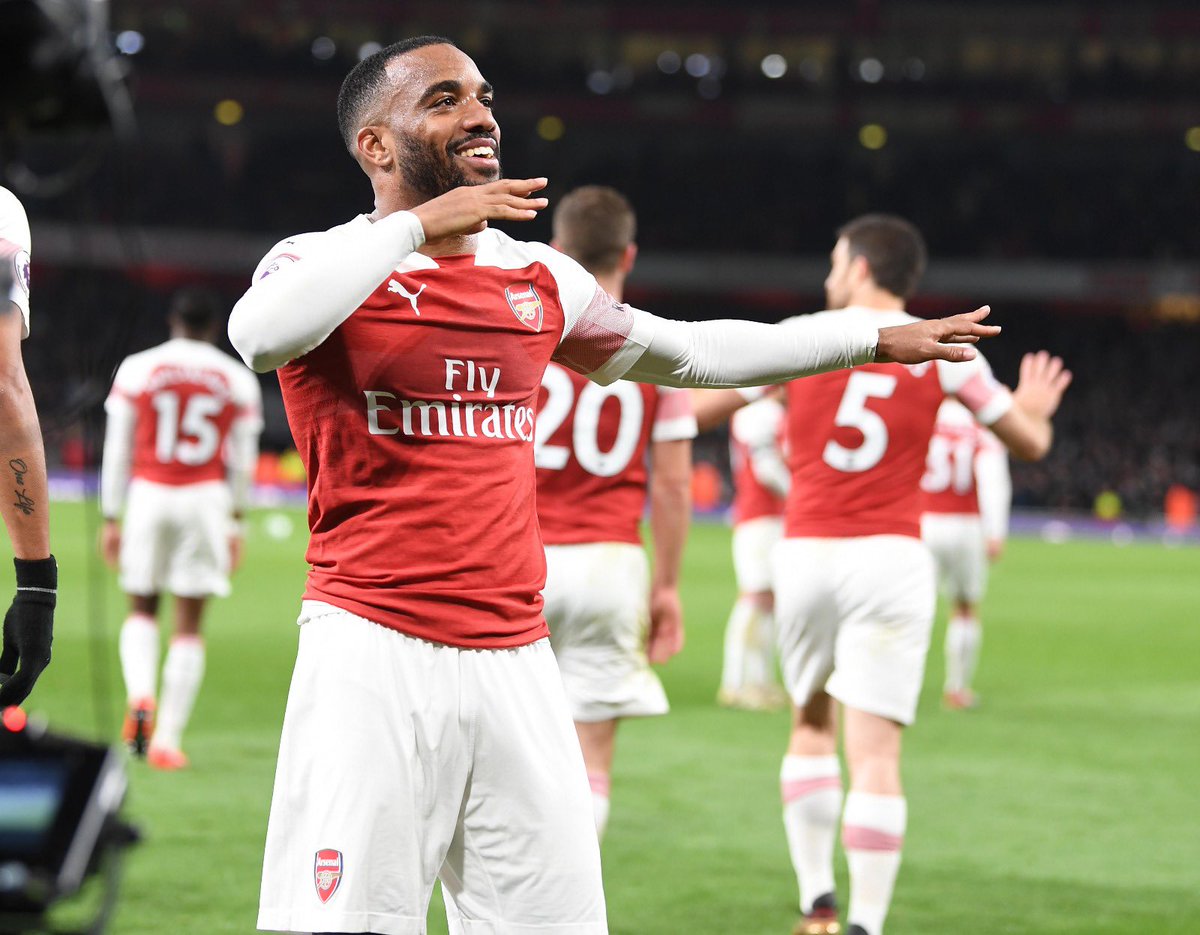 Lacazette is just a proper striker 🔥 #COYG pic.twitter.com/3KVw482XZH

— Baba Ibeji (@Marapolsa) April 1, 2019
How does that feel, Gooners? 😅

📺 Join us now for Arsenal Nation LIVE from Emirates Stadium…#ARSNEW https://t.co/aPZaJL2fEr

— Arsenal FC (@Arsenal) April 1, 2019
The result pops Unai Emery's side into their highest position of the season – third – gives them a two-point lead over top-four rivals Tottenham and Manchester United, with Chelsea a further point back.
✅Win over Newcastle
✅Sitting in 3rd place
✅Ahead of Tottenham

Arsenal fans be like: pic.twitter.com/CFhOnOYUmr

— Soccer AM (@SoccerAM) April 1, 2019
The #ARSNEW man of the match? That'll be @MesutOzil1088 🐐#YaGunnersYa 😜 pic.twitter.com/omUg65IuEt

— Arsenal FC (@Arsenal) April 1, 2019
Unai Emery has equalled Arsenal's points tally from last campaign with seven games to spare in his first season in charge.

2017/18: 38 games, 63 points
2018/19: 31 games, 63 points

They go ahead of Spurs and into third for the first time this season. 👏 pic.twitter.com/HYsGwEMmeB

— Coral (@Coral) April 1, 2019
Arsenal fans:

🤗 Happy to be 1-0 up

😭 Sad when they remember Ramsey is leaving pic.twitter.com/VUtkETBZ5t

— Soccer AM (@SoccerAM) April 1, 2019