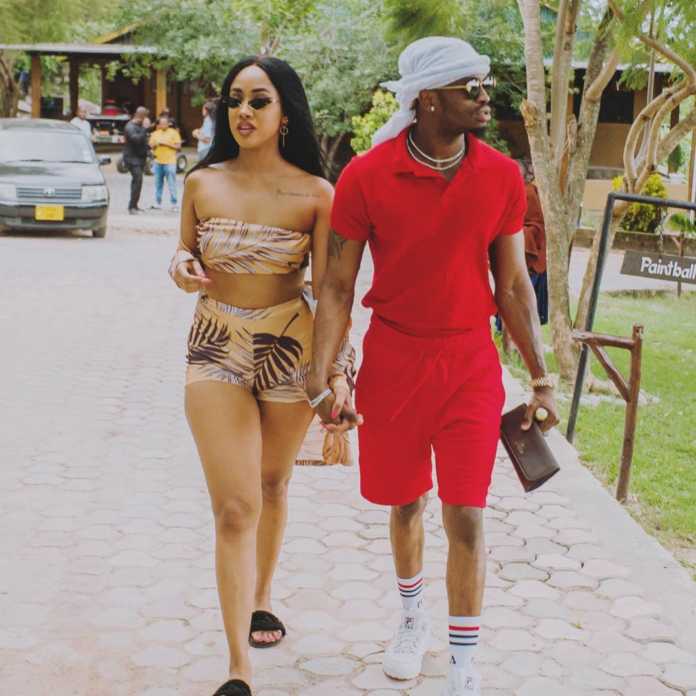 Diamond Platnumz is at pains to explain to Tanasha Donna and his Instagram in-laws why he has been caught up in another alleged affair.
Diamond has to battle with the evidence of a photo posted up by the Tanzanian socialite, Irene Louis, that proves she was in his house and bedroom.
Irene posted a photo of the bed that looks exactly like that of Diamond Platnumz's bedroom.
It has gone viral.
Irene shared the picture on Snapchat on a weekday, accompanied by an emoji of a monkey covering eyes.
Irene later deleted the photo.
A few days after Tanasha visited Diamond's crib in Dar es Salaam, oblivious of Irene's visit, she took a similar photo and posted on her social media.
Blogs went wild, they compared the two beds and the rumours started flying.
The Bongo hearthrob is said to have spent the night with the popular socialite who brands herself as a singer and model.
Diamond has however gone on to defend his innocence and expose the girl for being thirsty with actual screenshots!
Tanasha Donna also went on to defend her bae with what she calls, 'Receipts'!
Check out her song, Chomeka featuring Shetta she uses the stage name Lynn.