No-nonsense Tanzanian President Dr JP Magufuli has developed a penchant for always being a step ahead of President Uhuru Kenyatta.
In what started out as a coordinated impromptu visits to public facilities and subsequent public scolding and sacking of officers, he is making his mark.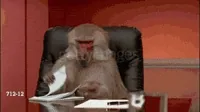 The closest semblance to Magufuli in Kenya is probably the all powerful Kenyan Cabinet secretary Dr Fred OKeng'o Matiang'i.
The CS's shock appearances at public offices did bring significant positive changes at the ministry of ICT, Education, and now the Interior Coordination of government services.
However, Magufuli has proven to be a two-pronged leader who scolds the corrupt on the one hand, and rewards the hardworking in equal measure.
In his latest display of statesmanship and leadership, President JP Magufuli of the 'Hapa kazi tu' slogan went a notch higher of lethargic East African leaders.
After hosting Taifa stars in his Presidential residence in Dodoma, he went ahead to reward each member of the team a parcel of land in the Capital!
For the good work you have done to bring honour to Tanzania by qualifying for Afcon finals in Egypt, each player will get a parcel of land in Dodoma [the administrative capital],

President JP Magufuli
"I believe our players can put up a better show in Cairo, and go one place better by winning the title," he added.
Mr Magufuli had also donated about $426,000 (£322,000) to the under-17 team to help them prepare for the Afcon finals in their division, Tanzania's privately owned Citizen newspaper reported.
President Kenyatta challenged
The closest to 'real' rewarding of players President Kenyatta has been is when in April of 2016, he hosted the Rugby Sevens team in State House.
The team was to later be left with a paltry $100,000 to share among themselves, reserve players and even the technical bench.
It is at this time when Nairobi Senator saw the shame in the meagre reward and chipped in a Sh2 million while Kenya Airways offered a Sh100,000 to each player to save the President's face.
But exactly 18 days later, none of the pledges has been honoured. The national women football team, Harambee Starlets, has, however, received the Sh2 million pledge from President Kenyatta.
Flip-flopping DP Ruto
As fate would have it, President Uhuru's Deputy was at it, just like his boss when Harambee Stars qualified for th AfCon tournament.
Speaking in 2017, the DP Ruto promised a cash token of Sh50 million to the players if they qualified for the 2019 Africa Cup of Nations.
Lofty promises
The team met its end of the deal by beating Ghana and Ethiopia to make it to the continental showpiece for the first time in 15 years.
"The money has not been paid and I'm not aware of its whereabouts. I was not there when the DP made this promise," said Kaberia, while addressing the Parliamentary Committee on Sports.
DRC Players Awarded Prados
After winning Chan Championships in 2016, then Democratic Republic of Congo President, Joseph Kabila rewarded all of the players in the team together with the technical bench a spanking new showroom Toyota Prado.
A brace by Mechak Elia and another goal from Jonathan Bolingi was enough to crown the Democratic Republic of Congo champions of the 2016 tournament in, Kigali, Rwanda.
DRC Congo eliminated Rwanda's Amavubi in the quarter-finals 2-1 in extra time before defeating Guinea 5-4 on penalties in the semi-finals.