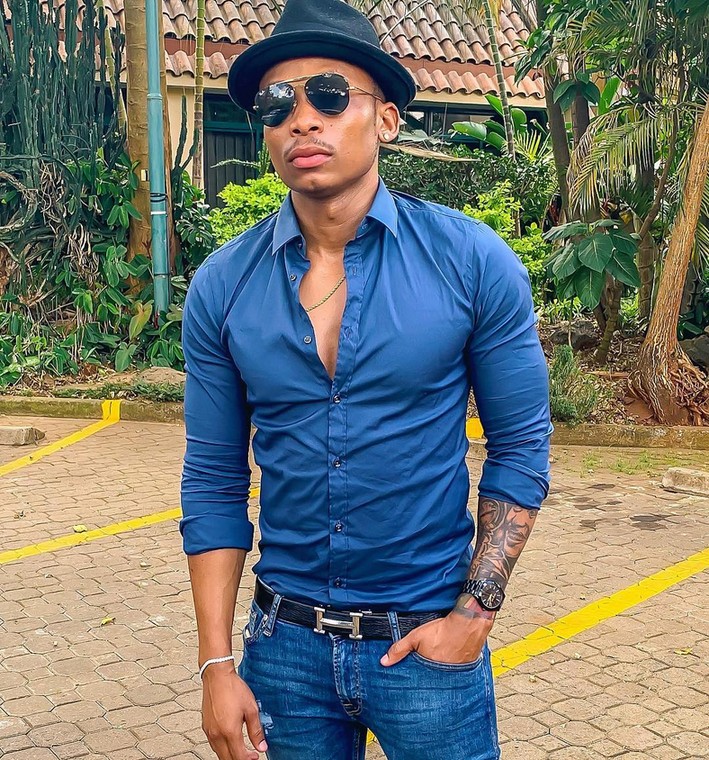 Otile brown's sad breakup with Vera sidika has been out shined by his alleged new catch which he posted with on Instagram page.
The shy lady only identified as Nabbi from her Instagram was spotted with Otile on a video.
Otile further wrote: "Yani wewe na uhuni na ujanja wako wote lazima utakutana na kiboko yako atakaye kutuliza.. Wifi yenu @nabbi__ wewe kiboko.. tell e'm am done done 🙅‍♂️, Nimewala sana🤦‍♂️ , sai nimetulia staki mbwembwe 🙏 #BadMan #wegotnothingbutlove"
In her bio, Nabbi says she is Ethiopian and a Biomedical scientist.
This comes shortly after the musician ex, Vera Sidika, insisted he has a tiny manhood and could not satisfy her in bed. Vera claimed the singer was not all that and depended on women to fund his lavish lifestyle. In a detailed Instagram rant, the socialite also claimed Otile is an abusive man who often steals from his conquests.
Seems like the singer is totally unbothered and quickly moving on to the next one. Ever since his former lover took jabs at him, the artiste has completely steered clear of commenting about his failed relationship with Vera.