World 1500m champion Asbel Kiprop will know his fate today, (Thurday) whn the International Association of Athletics Federations' (IAAF) Disciplinary Tribunal delivers its ruling on his doping case. 
Kiprop who has put the nation on the international map several times, risks being banned after he allegedly used the performance-enhancing substance.
In his address from London, United Kingdom, the athlete said that he was confident the athletics governing body will rule in his favour.
The athlete, who was hit headlines because of a sex-related scandal, was banned from taking part in international competitions in May last year. IAAF conducted the test at his home in Iten in November 2017. 
Speaking ahead of his journey, Kiprop, who was accompanied by his lawyer Katwa Kigen, again maintained his innocence urging the AIU, the body formed by athletics world governing body IAAF to combat doping, to draw a line over his case that has dragged out since May 2018 when he was identified as the middle distance running superstar who tested positive for the banned blood booster EPO.
Kiprop has maintained that he has never used the drugs to outdo his competitor and attributes his success to hard work and training.
He has also said that he has been on the forefront in the campaign against doping despite being victimized over the same.
"I have never used EPO or any other performance-enhancing drugs," said Kiprop, as quoted by Daily Nation.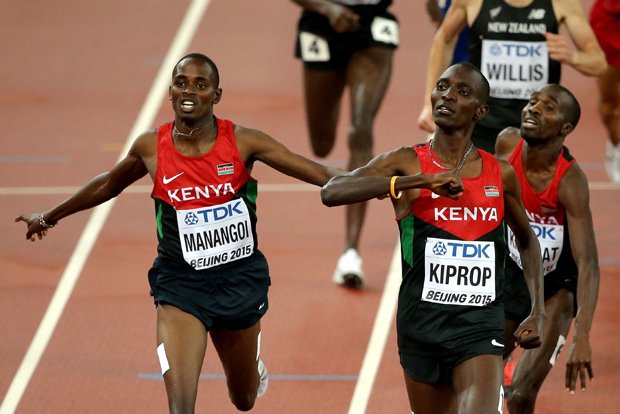 In a three-page statement Kiprop claimed that the two DCOs – Simon Karugu and Paul Scott, whom he was familiar with from past tests – came to his home in Iten on the morning of November 27, 2017 having notified him of their intended visit a day earlier.
"I remain perplexed on how my innocent sample could turn positive on the only time when money was extorted from me. It is not beyond my suspicion that my sample turned positive because I might have remitted less money than I was expected to remit," Kiprop said at the time.