Germany have conceded 8 goals in their 6 matches since the World Cup ended.
Will they beat Serbia?
Germany will try to put its disastrous 2018 World Cup campaign behind it with a game against Serbia, before a crucial qualification match Sunday against Nations League semifinalist Netherlands. The Germans will want to go into the weekend with some confidence, and today's contest provides them with a chance to do just that.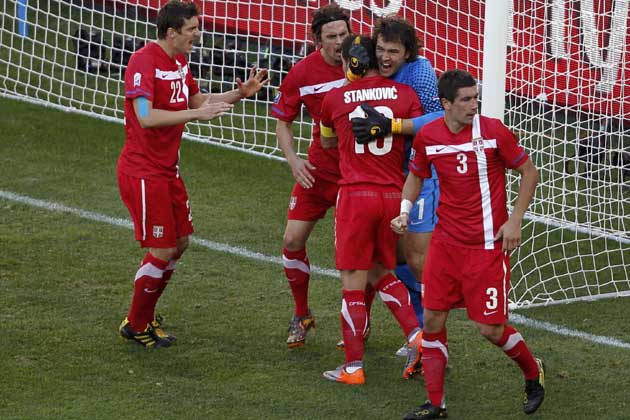 In Wrexham, Wales will welcome Trinidad and Tobago to Great Britain. The CONCACAF squad will have its hands full with a Welsh side that has been very good as of late, and will want to ramp up its run towards another Euro run. Wales made the semifinals three years ago, and will hope to replicate that feat next summer.
Wales head coach Ryan Giggs will be without midfielder Aaron Ramsey, as well as Ethan Ampadu, Tom Lawrence, and Sam Vokes. But it will give him a chance to play some different players that will be eager to prove they can do a job for the team.
"Players are at different stages so some players need games, some don't," said Giggs. "It's a good opportunity with the friendly fixture that we can do that. We'll just have to see as we go along in the game."
Even without some players, expect Wales to take care of business, before its qualification begins Sunday against Slovakia.