Controversial preacher, James Maina Ng'ang'a, has been charged with threatening to kill Citizen TV journalist Linus Kaikai.
Mr Ng'ang'a from the Neno Evangelism Church, however, denied the charges and was released on Ksh.200, 000 cash bail.
He had appeared before Resident Magistrate Justus Kituku at the Kiambu Law Courts on Tuesday.
According to the charge sheet, Pastor Ng'ang'a is facing two counts: 1) uttering words that constituted as threats to kill Linus Kaikai and 2) while referring to himself as the Chief General Commander, using words that indicated or implied that it was or might be desirable to bring death or physical injury to the Citizen TV journalist.
The pre-trial conference has been set for April 3, 2019.
Detectives from the Directorate of Criminal Investigations (DCI) arrested the suspect on Sunday night.
This is after Mr Kaikai, who is the Director of Strategy & Innovation at Royal Media Services, filed a complaint with police over the "consequences" threat from Mr Ng'ang'a.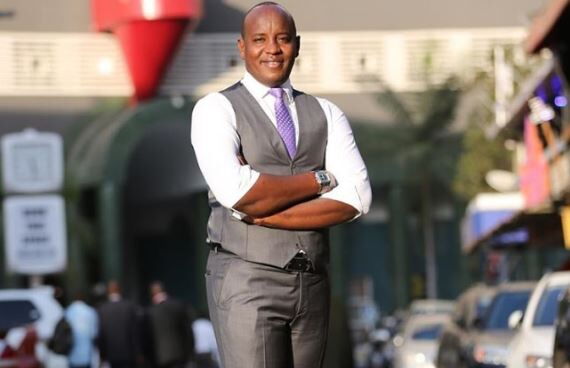 In what appears to be a self-recorded video, that emerged last week, the pastor is seen dressed in military-like fatigue.
He then proceeds to describe himself a "Chief General Commander" and says there will be unexplained 'consequences', a statement believed to be referring to Mr Kaikai.
"Separate preaching na hii sarakasi za news anchor, nakwambia tu, kijana. I am telling you like a Chief General Commander, you have to stop that; if you don't stop, you will face the consequences…" Pastor Ng'ang'a said.
Two weeks ago, Mr Kaikai proposed that regulation of pastors – whom he cited 'spiritual fraudsters' — who profit off unsuspecting Kenyans.
Speaking during the News Gang show on Citizen TV, Mr. Kaikai said: "The people behind these so-called churches have gone rogue in the name of Jesus, in the name of God.
News Gang is one of the fastest growing TV shows in the country with five panelists who debate on current affairs; Mr Kaikai is one of them.
On this particular evening, Mr Kaikai cited several cases where pastors hit the headlines for conning church members and minting millions.
"We are dealing with thieves not men of God. These are cold blooded evangelical vampires living off the blood of their flock in the name of Jesus. They are conmen who must have their date with our police and our law courts. Some of them preach prosperity but only they profit," he added.