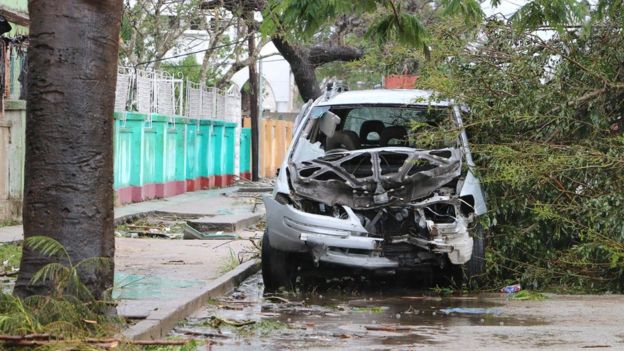 A state of disaster has already been declared in Zimbabwe following devastating Cyclone Idai.
President Emmerson Mnangagwa has returned home early from a trip to the United Arab Emirates to "make sure he is involved directly with the national response", the authorities say.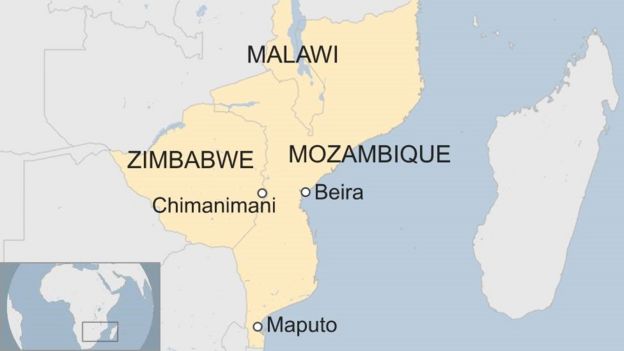 The ministry of information has shared pictures of pupils from St Charles Lwanga School, who have now been rescued.
It's been days since the first rains fell but the skies here show no signs of clearing.
Roads and bridges have been washed away and air rescue is the only hope for the hundreds who remain stuck.
The low-hanging clouds and mist are stopping rescue efforts and frustration is growing at the command centre here in Mutare.
Social Welfare Minister Sekesai Nzenza told me that helicopters have waited for days to airlift the injured and deliver food and blankets to those affected by the flooding.