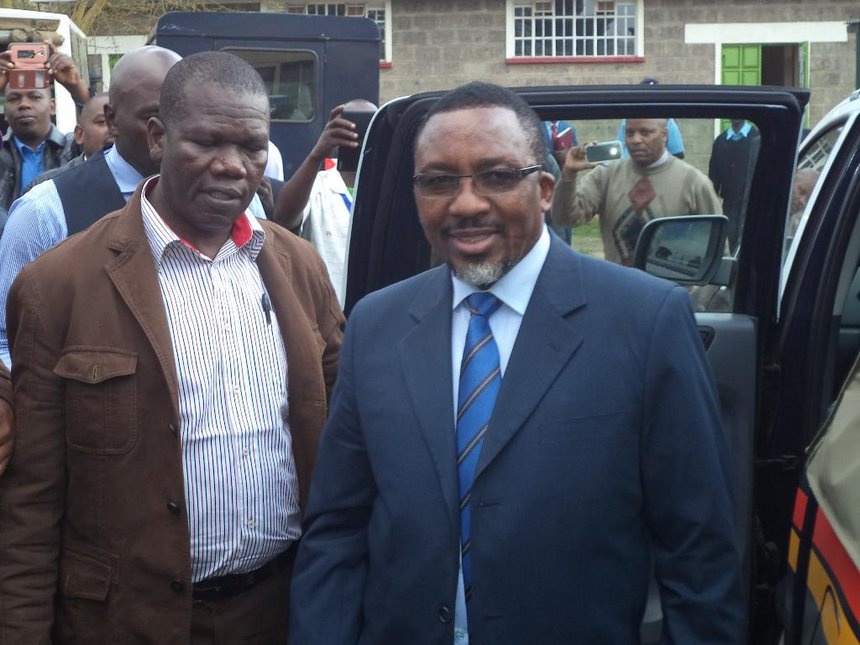 Controversial televangelist Pastor Ng'ang'a was on Sunday arrested following the threating clip he made concerning Citizen TV journalist.
Ng'ang'a was taken in for questioning at the headquarters of the Directorate of Criminal Investigations (DCI) on Kiambu Road.
Linus Kaikai, the director of strategy and innovation at Royal Media Services, which owns Citizen TV, on Monday confirmed that he had filed an official complaint with the DCI.
This all started when Linus Kaikai with his News Gang team on Citizen Tv made a comment about pastors who take advantage of gullible flock.
Kaikai's sentiments followed the ongoing 'prophetic' spree which saw many 'prophets' claiming to perform 'miracles' to an extent of 'raising' the dead.
"We are dealing with thieves, not men of God. These are cold-blooded evangelical vampires living off the blood of their flock in the name of Jesus. They are conmen who must have their date with our police and our law courts," Linus Kaikai stated.
Here is the full video;
Pastor Ng'ang'a was quick to reply saying that pastors are not elected and therefore should not be questioned.
"Wewe kijana wachana na mambo zako… na kama umeingia laini ya Pastor Ng'ang'a, my friend you will face the consequences…wewe utakimbia tu, " Ng'ang'a share on his Instagram TV.
Doyou think it is okay to govern the churches to avoid Christian 'Vampires'?