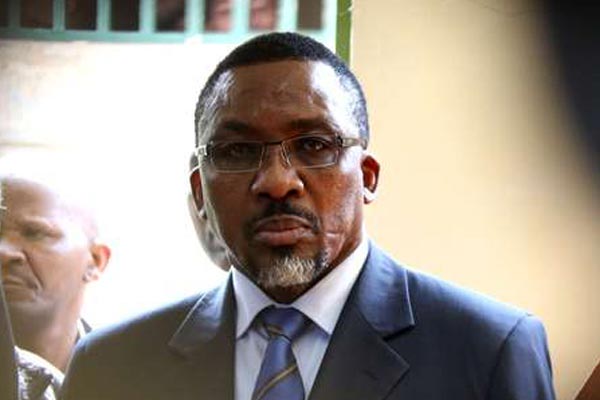 City businessman Wickson Njoroge Mwathi has accused Apostle James Maina Ng'ang'a of conning him out of more than Sh3 million. He claims that police are reluctant to assist him recover the money.
He claims Ng'ang'a has flatly refused to refund Sh3.6 million in an abortive house lease agreement between him and the controversial preacher of Neno Evangelism Centre.
Njoroge accuses the televangelist of dishonouring the agreement soon after receiving the amount paid to him on April 6, 2016.
He claims police officers are siding with Ng'ang'a. The businessman had allegedly approached Ng'ang'a, the proprietor of a 17-bedroom house in Karen, where his four visitors – two Germans, one Chinese and a Korean – planned to stay for a period of six months.
Ng'ang'a agreed to lease the house along Kisembe Road, but on condition that Njoroge pays the entire six-moth rent in lump sum, plus an additional Sh900,000 as deposit. The monthly rent was to be Sh450,000.
 For the period of six months, Njoroge was required to pay Sh2.7 million upfront. Njoroge says Ng'ang'a received the Sh 3.6 million in a single payment, but for some unexplained reasons, the preacher deliberately refused to surrender keys to the house after pocketing the cash.
"After two weeks of trying to get the keys from Ng'ang'a, my guests got tired of staying in a hotel and returned abroad," says the real estate contractor. "My clients were certain that as soon as they land at the airport, I would take them straight to their house in Karen. But every time I went there, the security guard would inform me that he had not been given permission to allow me in," says Njoroge.
According to Njoroge, the preacher received the cash at his Neno Evangelism Centre offices before personally heading to the bank to deposit the cash. The preacher acknowledged receiving the money in a note.
Pastor Ng'ang'a went all OG on a video threatening Linus Kaikai for exposing the Evangelical scams. He's spent the night behind bars and due to be arraigned in court today.

Coincidentally, he was at Muthaiga police where his lawyer Assa Nyakundi is being held for killing son.— Kenya West© (@KinyanBoy) March 18, 2019
Tired of fruitless follow-ups, the contractor reported the matter at Central Police Station and the case was booked with reference OB 50/20/5/17. He wants the preacher to be charged for obtaining money by false pretence. He is also claiming that some officers told him Ng'ang'a bragged that "the matter will go nowhere".